What is Internet Marketing Harmony?
When your Internet marketing works harder than you do
All the Internet Marketing Services You Need, in One Place. Finally!
Get marketing harmony with Terzetto Digital℠, a full-service digital marketing agency that will help your small business grow by orchestrating a symphony of Internet Marketing Services to "Harmonize Your Digital Marketing℠".
All of our services integrate seamlessly with each other, making it an unbeatable suite of Internet marketing solutions:
One company to call – One marketing plan – One support team.
Get one fully integrated package to grow your small business.
Choose the marketing features that best meet your needs and budget.
Our company name, Terzetto Digital, is derived from an Italian word for a musical composition for three voices. A musical trio, or "Terzetto", must synchronize their voices in harmony to create a pleasing combination of sounds. The same can be said about the three essential parts of digital marketing for a small business: The Strategy, The Content, and The Design. If any member of this trio is missing or out of tune, then your business growth is limited. However, when all three are integrated, you achieve maximum brand awareness for your target market. This sweet spot is what we call Marketing Harmony, which will improve the customer experience, increase your revenue, and lead to sustained business growth.
Still Using Multiple Vendors or Employees for Your Digital Marketing?
You could be losing valuable leads because of a disjointed process, with costly experts who don't communicate with each other, costing your small business more than just leads.
You've spent weeks interviewing website designers, content writing services, local seo services, ppc management, and social media managers. You're confident that you've hired all the right experts to help grow your small business.
Months later, after spending thousands of dollars, you still have no leads. Your website is beautiful, the copy is crisp, the ads are sharp, and your social media sites are full of posts.
So you ask yourself, what went wrong? For years you had done all the marketing on your own, and while it wasn't that effective, it didn't cost you much other than your time. But now, after investing in digital marketing, you still have no results and it cost you plenty.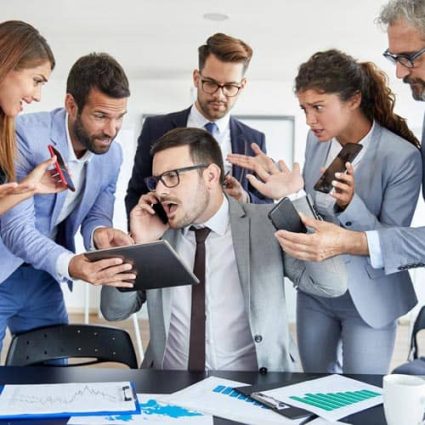 The answer may not be what you think. It wasn't that each person or company that you hired did a bad job. On the contrary, they did an excellent job within each of their own disciplines. The website designer made awesome graphics, the copywriter wrote intellectual content that describes exactly what you do, the paid ads that run on Google Ads and Facebook Ads are both graphically pleasing and have the right messaging, and your social media posts are equally nice looking and consistent, something you struggled with when you attempted DIY marketing.
Then what was it? Simply put, lack of communication and unified knowledge.
There wasn't an over-arching strategy or system in place to ensure that each vendor or employee interacted with one another to yield a singular goal of more leads for your business. No, this couldn't have been solved with a project manager, even though they would have helped to coordinate all the disciplines in terms of timing, they still don't have the content marketing strategy or knowledge needed to bridge the gap between all these disparate digital marketing tactics.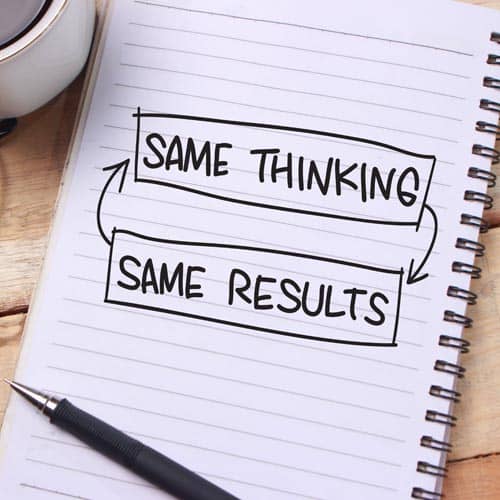 For example, if your website designer or copywriter do not understand search engine optimization (SEO), they might leave out critical elements that allow Google and Bing to find your small business. Things such as keyword research for user intent, meta tags, alt tags, and schema markup.
The number of mistakes will add up exponentially with each new specialty that you add:
Your pay-per-click manager may understand digital advertising platforms such as Google or Facebook, but you'll pay for useless clicks if the landing page message doesn't match the ad they clicked on.
The social media manager creates great posts, but they don't understand analytics and the need for using UTM links back to your website to track lead attribution.
And so on until there is so much confusion in your design, messaging, and execution that prospects don't buy your products or services.
Still think you can manage a disjointed marketing team?
Is the entrepreneur in you saying "I'm confident that I can manage my own team for my digital advertising and content marketing. After all, I run a successful business and I'm good at multi-tasking, so how hard can it be?" Perhaps an annual industry statistic will help you see how complex Internet Marketing can be.
As of April 2020, the digital marketing technology landscape has grown to 8,000 solutions across six categories. This represents a 5,233% growth since 2011 in tools targeted at advertising & promotion, content & experience, social & relationships, commerce & sales, data, and management.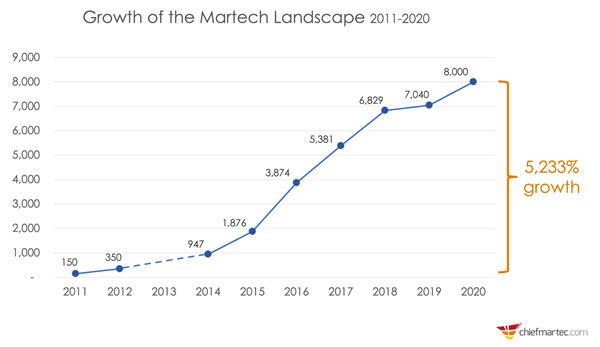 As a small business owner, this increase in marketing tools adds more complexity to the DIY equation. On top of managing the vendors and employees, you'll need to evaluate which of the 8,000 tools work best together and can bring all the marketing analytics into actionable metrics.
No matter how much you can handle, there comes a time when your time is more valuable working on the business, not in it.
It's time to stop disconnected marketing and start business growth with "Marketing Harmony".
Are You Ready to Focus on Your Business and Let Us Focus on Your Internet Marketing Success?