Get a custom website design to amaze prospects and customers
You Never Get a Second Chance to Make a Great First Impression
At Terzetto Digital, we know your small business will be judged on how it looks graphically. Look your best when you Get Found by using our graphic design services within each integrated digital marketing plan.
Just another way that we are committed to working with you to achieve success and to help you Harmonize Your Digital Marketing℠.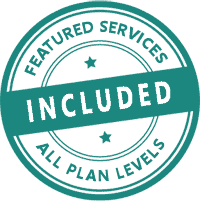 Your company brand is critical to growing a successful business. It's the thing that sets you apart from your competition, creates that emotional connection with customers, and helps you to get found by your target market. What makes a brand unique is the company's core values, that altruistic approach to customer service that drives everything from product development to service innovation.
That said, why not look your best while delivering your best. You can achieve this with graphic design services that encompass the logo design process, email signature design, small business website design, and ecommerce website design. These are all digital media marketing assets that you can control, giving you the freedom to represent your business with the colors, fonts, images, product photography, and design layout that speaks to your potential customers. Another extension of this is to stay consistent with your brand across other channels, such as with your social media presence, email marketing campaign, and YouTube marketing.
The actual website design process involves a variety of skill sets to accomplish great results:
Digital Marketing Strategy – It all starts with the end goal in mind. Whether you need a website design for brand awareness, to sell your products online, or need a website landing page for search engine marketing, defining your objectives in advance will yield the best results. You'll want to hire a vendor that understands how all the various digital marketing services work together to maximize your brand messaging.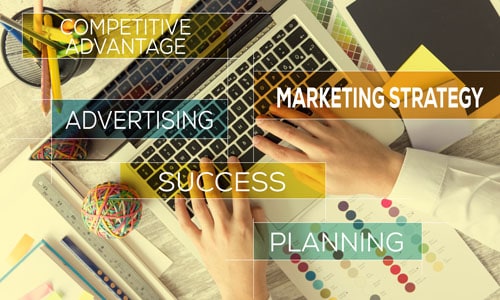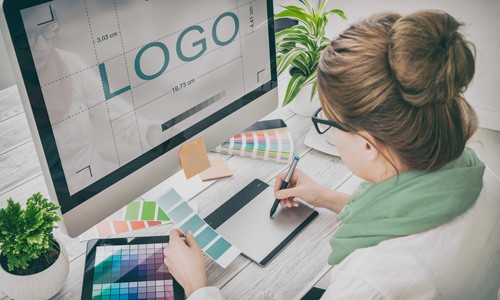 Graphic Design Studio – The ability to create something that appeals to your audience visually is as much art as it is science. You don't want a cheap-looking logo, a cookie-cutter small business website, or homemade social media ads. You want the best graphic design services to give you that edge, making your brand stand out from the competition so your target market says "Yes, I want to buy from or hire that company instead".
Content Creation – The words you use matter more than you might think. Not only do you have to convey your brand message in an understandable fashion, but you must also navigate the complex field of organic SEO to get found online, or the competitive inbox where smart web designers know how to breakthrough. Beyond the message, they should be skilled in selecting the proper photography to show what your brand can accomplish with emotional imagery that says more than words can express.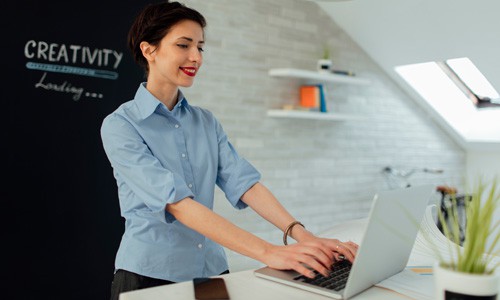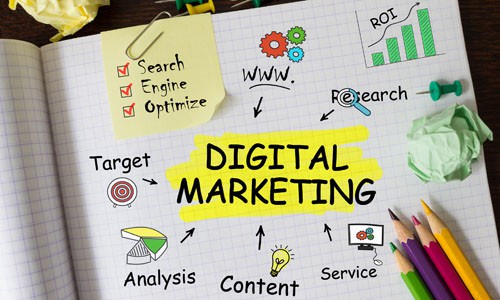 Digital Marketing – Gone are the days where "if you build it they will come". There are now more than 1.74 billion websites on the Internet, therefore you've got to have a team skilled in all aspects of how to get traffic to your website. This will range from search marketing such as organic SEO or PPC management to a social media presence with a social media campaign or marketing videos to local advertising and online reputation management.
Technical Support – Who do you turn to when your website goes down at the exact moment you just launched a new email marketing design to an audience of over 10,000 prospects? Great small business website design must also include secure, reliable, and fast website hosting with 24×7 support. If your web design and development team shuffles you off to a third-party ecommerce hosting provider, then you'll likely loose many hours dealing with a back-and-forth between vendors, not to mention the lost sales from a lack of cohesive support.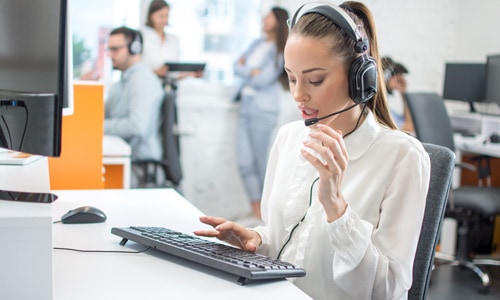 Where Would Website Design be Used?
Although you can use the concepts of web site design throughout all your digital marketing collateral, ideally you would leverage on a platform that can offer you the best functionality to get found by your potential customers. This is truer than ever since the advent of content marketing, a way to promote and engage your target market with the information they need at every step of the buyer's journey.
Let's take a look at some of the most popular web design and development platforms:
Small Business Website Design:
Self-Hosted Platform – This gives you the choice of vendors as it separates out the web design services from the web site hosting services. The benefit of this approach is that you can hire a web design company that offers graphic design services and understands small business SEO to help you look great and get found. The most popular self-hosted platform as of 2020 is WordPress, which powers 35% of all websites worldwide. This is also known as a Content Management System (CMS) as it stores all your website content to make a website landing page or a blog, plus includes easy-to-use tools for the entrepreneur or their staff to keep pages updated.

If you choose a full service digital marketing agency like Terzetto Digital for your WordPress development, you actually can get the design, content updates, and hosting services all managed for you in an affordable digital marketing plan.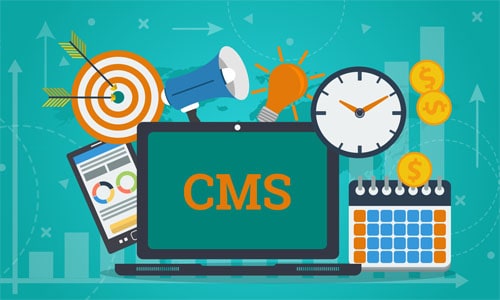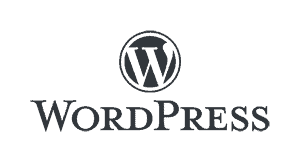 Hosted Platform – These are a packaged platform that includes both a website builder and website hosting. Perhaps that sounds appealing, but often these are canned systems that may look good but don't offer as much flexibility when it comes to custom website design or how to improve SEO. The most popular platforms are Squarespace and Wix, but these are typically considered a Do-It-Yourself (DIY) platform where the small business owner must do all the work. Before going in this direction, review your long-term digital marketing strategy to ensure you have the time to manage these platforms without any website designers.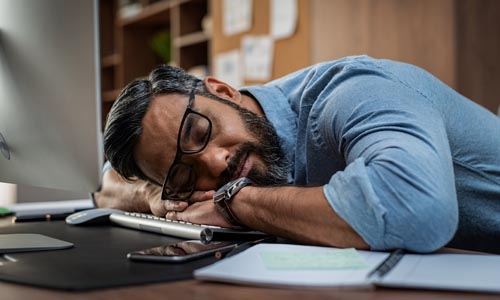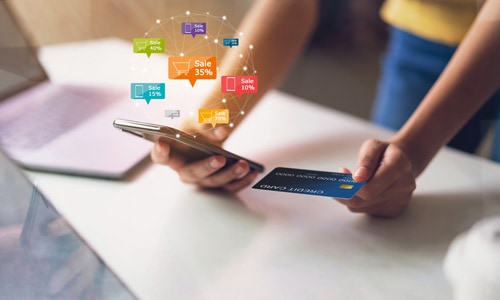 Ecommerce Website Design:
WooCommerce – If you're looking for the best eCommerce marketing platform, then you'll want tight integration with your website marketing system. This is exactly what you get with WooCommerce as it comes bundled with WordPress websites. The seamless experience this provides for customers, coupled with the best website content platform, means you'll get found and sell more products online with eCommerce SEO. This also means you can start your Internet marketing before your products are ready, then just have your WordPress website design company add WooCommerce when you're ready to start selling and you'll have a complete eCommerce solution.
Shopify – This is meant to be an online store only and includes all the features you'll need in a single system. It is considered a hosted platform, and as described above, it does have limitations when it comes to both custom website design and ecommerce SEO. If you have the time to layout all the product pages and upload your product photography, then this would be the right choice for you to sell your products online.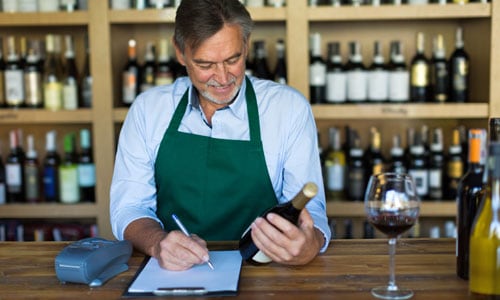 When Would Website Design be Used?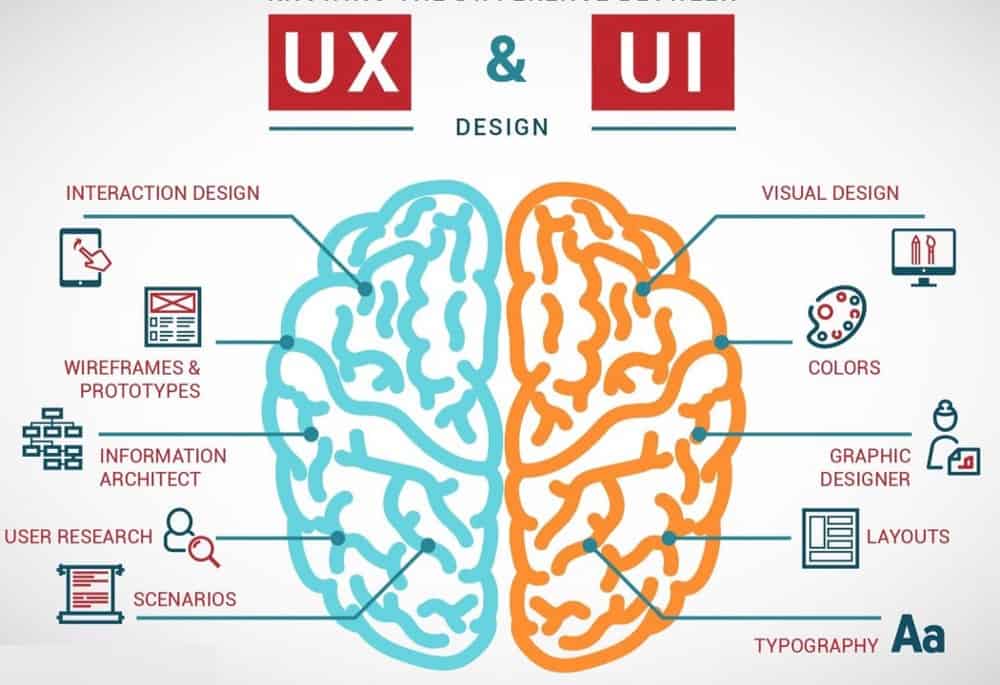 Design is a critical aspect of any business, whether you're an established small business or a startup, maintaining your brand with good design helps keep your message fresh and engaging. The way a customer navigates, interacts, and ultimately how they feel about your website content can be perfected through what is known as User Experience (UX) Design. This goes beyond typical website design services to integrate strategic planning, persona development, wireframes, sitemaps, and storytelling to fulfill the needs and expectations of the user. Once the UX has been established, the next phase requires graphic design companies that can create the User Interface (UI) Design, the part that makes it all look good while taking the UX into consideration.
Here are some examples of how UX/UI might be used in your digital marketing strategy:
Logo Design Process – There is no other marketing asset that has more impact than your company logo or tag line. Not only does this anchor your core brand values, but it also conveys emotion through colors and imagery to create that lasting bond with customers, one they can remember and share with friends, family, or business associates. For example, what is the first thing that comes to mind with this logo:
If you're from California you may think of Disneyland as "The Happiest Place on Earth", while Florida's Walt Disney World is "The Most Magical Place on Earth". Whatever your answer, the fact that an image can convey such an emotional connection is exactly why you need a great logo.
Email Signature Design – According to Lifewire, the number of worldwide email users is expected to grow to more than 4.3 billion by the end of 2023. That's more than double the projected 1.98 billion Facebook users by 2023. Why is it that we'll spend 15 minutes a day choosing the right image, GIPHY, caption, or emoji for a Facebook post when we only spent 5 minutes several years ago slapping together our name and phone number at the bottom of our business email? It's time to stop ignoring the valuable real estate at the end of your email communications and start thinking of it as part of your email marketing strategy. Prospects and customers alike see that area with each email they open, so it needs to represent the person sending the message with a professional headshot, list out the company contact information with social commerce links, follow the brand colors, and of course, display your logo and tagline. With proper email marketing design, you can also incorporate banner ads to highlight events or promote a special offer to attract and retain your customers.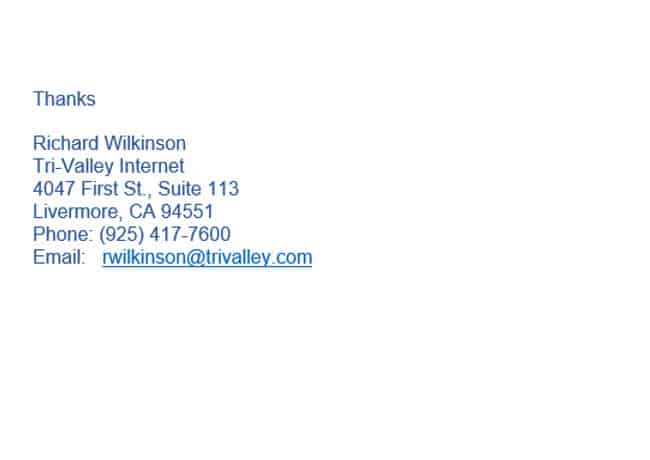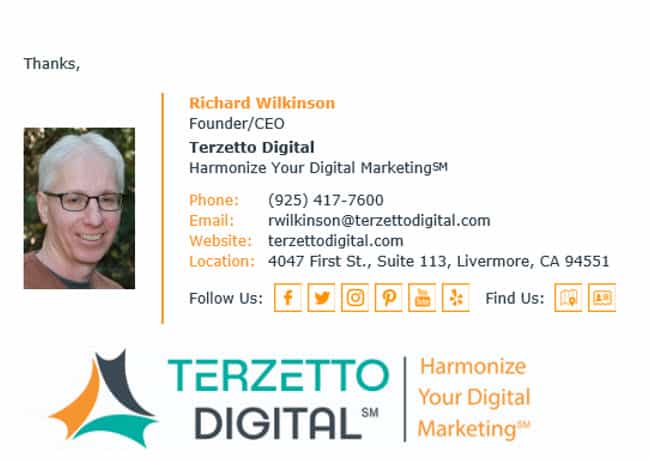 Website Design or Redesign – As the hub for all your digital marketing, your small business website plays a key role in your branding strategy. Whether your goal is local marketing, video marketing, eCommerce marketing, or social media management, all those digital media marketing tactics require a solid platform to launch your campaigns. With WordPress website design, web designers are not constrained and can bring all the creativity of a graphic design studio to your website. You'll also benefit from the affordability and flexibility of a WordPress development as it can support many third-party integrations, such as email marketing newsletter subscriptions and marketing analytics.
Digital Advertising – Although paid search can help you increase website traffic to grow your business faster, you still need to consider your branding whenever you create an ad. Whether your advertising strategy includes display ads on Google Ads and Microsoft Advertising, or social media ads that leverage on Facebook Custom Audiences, you'll want graphic design services that can adapt to the uniqueness of each platform. Aside from great looking advertisements, you must also take into consideration the messaging and imagery of the website landing page where your prospective customers will land after clicking on your ad. If the website design doesn't look just as good or have clear messaging that matches what the advertisement promised, then you may have just wasted your pay per click advertising budget.
Who is Website Design For?
While hiring a web design agency can help your small business increase revenue and improve customer satisfaction, there are many other benefits:
Stand Out – Regardless of your industry, there are likely many competitors that are talking to the same target market that you are. One of the best ways to beat them to the sale is with superior graphic design services. To be noticed you need a website design that is unique, has a professional appearance, is mobile-friendly, and responds quickly with fast website hosting. This can instantly instill confidence in the buyer's mind with your brand, thereby eliminating most, if not all, of your competition.
Save Time – An entrepreneur must often wear many hats when running a small business. But unless you are graphically inclined, you'll waste much of your precious time if you attempt DIY website design. Yes, there are website builder platforms for just this purpose, but they don't extend into the other design areas, so you'll struggle to maintain a cohesive brand. Your time will be better spent working on prospects or existing customer relationships if let graphic design companies take on your website design and branding.
Get Found – Even if your Do-It-Yourself approach survives the challenges of looking better than your competition and the lost time, what comes next? Do you have the skills and more time to spend on learning technical SEO or eCommerce SEO? The money that you may have saved with a DIY approach to this point will all be lost, including market share if you don't have a small business SEO strategy that you can maintain. Outsourcing to a digital marketing agency usually means they can provide web design services as well as affordable SEO to help you look great while increasing revenue and growing faster.
How Much Does Website Design Cost?
When you consider website design pricing, you should ask the web design company questions to ensure that you are comparing all the same website design services:
Are the web designers creating a custom website design or is it from a template?
Do the web design services include the layout of website content?
Is the logo design process part of the website development costs?
Does the website design cost include local photographers or only stock images?
Are they a WordPress website design company or on what platform do they design?
Does the website design company do website marketing, such as organic SEO and paid search?
For ecommerce website design, do they also understand ecommerce marketing?
Is the web development company based in the United States or is it offshore?
Are they knowledgeable in responsive design to pass the Google mobile-friendly website test?
Do they install digital analytics on the website, such as Google Analytics or the Facebook Pixel?
Can they provide ongoing technical support for secure website or ecommerce hosting?
Are they a full-service provider offering domain name registration and business email hosting?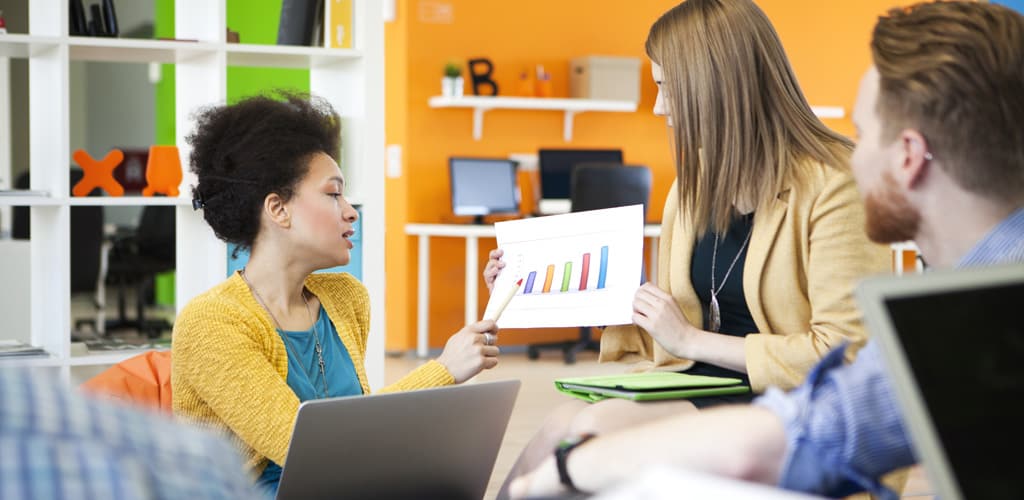 So how much does it cost to design a website? Let's break it down by the type of web design and development available for a small business website:
Free Web Site Design – There are no truly free business website design options. With website builder platforms like Squarespace or Wix, you need to consider the cost of your time and how much of it you'll spend learning the platform. In addition to the time investment, you've got to pay a recurring monthly fee to keep the website, and if you stop paying, you lose everything you've built.


Marketing Website – If you need a small business website design for promoting your local marketing, then you can expect to pay anywhere from $500 – $1,500. At the lower price range, you may find a lack of quality design or no additional services being offered. At the higher end, such as with a Terzetto Digital Marketing Website, we include all the technical SEO friendly features you need to be successful. The good news is that no matter what you pay, all the work will be done for you and you'll actually own this website, so you're making a solid investment.


Ecommerce Website Design – Selling your products in a competitive marketplace can be challenging. But having your own ecommerce website gives you the freedom to control your costs and eliminates and wholesalers or distributors. To get started, you'll pay anywhere from $1,500 – $3,000 depending on the features you might need for ecommerce marketing. While a low-end site will give you basic product layouts, a shopping cart and checkout system, they lack any kind of ecommerce SEO. With a high-end ecommerce design from Terzetto Digital, we provide features such as an email marketing campaign for shopping cart abandonment to increase your conversion optimization.


Custom Web Design and Development – When you have a business process that runs on paper, faxes, Google Docs, or Excel, it might be time for a custom website design. Determining the cost of any custom web application development requires that you first create a specification to outline your required functionality. With that in hand, website designers like Terzetto Digital will develop a cost estimate that can range anywhere from $5,000 to $50,000+ depending on the scope of work.
Are You Ready to Look Your Best When You Get Found by Potential Customers?
All Digital Marketing Plan Levels Include Website Design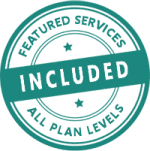 You'll Get Found With These Featured Services

Logo Design
| Starter Plan | Growth Plan | Pro Plan |
| --- | --- | --- |
| | | |
While a brand is much more than a logo and colors, having a memorable image that represents your brand can be the difference between closing the deal or losing it to your competition.
Capturing the essence of your product or service within a single graphic design can be challenging. But considering that your logo is one of the most important aspects of advertising your business, we spend the time to iterate through numerous colors, shapes, sizes, fonts, and graphics to create a memorable brand image.

Email Signature Design
| Starter Plan | Growth Plan | Pro Plan |
| --- | --- | --- |
| | | |
Think about all the emails you send to your customers or prospects. Are you taking advantage of your signature line to make your brand stand out? This is a great space for your picture or a special offer.

Marketing Website Design
| Starter Plan | Growth Plan | Pro Plan |
| --- | --- | --- |
| | | |
Your website is the base of all your digital marketing. We'll create a new marketing website for you to show off your brand, with plenty of content to get search engines to discover your new website.

WordPress Hosting
| Starter Plan | Growth Plan | Pro Plan |
| --- | --- | --- |
| | | |
Customers should be able to access your website 24/7 and it needs to be secure and fast. We'll host your website for you on a managed WordPress platform backed by both Google and Amazon.

Ecommerce Website Design
| Starter Plan | Growth Plan | Pro Plan |
| --- | --- | --- |
| | | |
When it comes to selling your products, we'll build you an e-commerce website that is both elegant and sophisticated. Showcase hundreds of products, display stock status, offer upsells, and provides easy checkout with secure credit card acceptance.

Ecommerce Hosting
| Starter Plan | Growth Plan | Pro Plan |
| --- | --- | --- |
| | | |
You need speed and security when it comes to shopping carts and we'll give you both. Our partnership with a top tier WooCommerce managed platform will give you that and more with the stability to ensure your store is open 24/7.

Custom Website Design
| Starter Plan | Growth Plan | Pro Plan |
| --- | --- | --- |
| | | |
We also offer custom web application development. For example, we have created Learning Management Systems, Homeowner Association Portals, and Event Registration Systems, so please contact us to discuss your custom website design requirements.

Website Accessibility
(WCAG 2.1 AA)
| Starter Plan | Growth Plan | Pro Plan |
| --- | --- | --- |
| | | |
Poorly designed websites can create unnecessary barriers for disabled people. Accessible website design incorporates techniques that support assistive technologies, thus enabling a better website user experience for all abilities.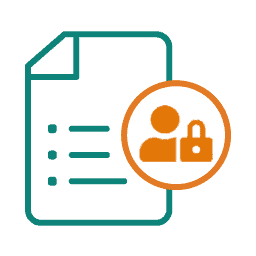 Privacy Policies Generator
| Starter Plan | Growth Plan | Pro Plan |
| --- | --- | --- |
| | | |
Launch day for your new website should be exciting. Did you remember to include a Privacy Policy? It's often overlooked, so we include Termageddon, a comprehensive website policies generator founded by a licensed privacy attorney with all our plans.
Termageddon is what we use on our own website (view our privacy policy to see how Termageddon works). It will update your policies when privacy laws change or new privacy laws go into effect, helping you stay compliant and avoid privacy-related fines and lawsuits, and they do it at a fraction of the cost of a lawyer. Although Termageddon is a technology company (not a legal services provider), it was founded by a privacy and contracts lawyer. They are the longest-running Privacy Policy generator listed as a vendor by the International Association of Privacy Professionals.

Domain Name Registration
| Starter Plan | Growth Plan | Pro Plan |
| --- | --- | --- |
| | | |
Keeping your website domain name registered and private should be a top priority. Let us manage this important asset for you to avoid any downtime or scammers trying to double-charge you for a domain name you already own.

Email Hosting
| Starter Plan | Growth Plan | Pro Plan |
| --- | --- | --- |
| 3 email accounts | 5 email accounts | 10 email accounts |
Having a business email address with your domain name on it makes you look more professional and promotes brand awareness. Stop using @gmail.com or @yahoo.com and start promoting your @businessname today.
Start with a free analysis of your digital marketing.