Get a better way to show off your company with marketing videos
Highlight Products or Services With Flair Using Video Marketing
At Terzetto Digital, we're not shy about putting you on camera to Get Seen. Take the stage to promote your business, yourself, or describe it with explainer videos available in select digital marketing plan levels.
Just another way that we are committed to working with you to achieve success and to help you Harmonize Your Digital Marketing℠.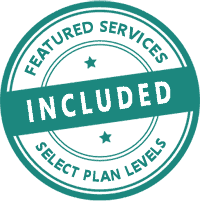 We all know that the written word can be powerful when it comes to persuading your target audience to buy your product or service. We've also learned that by adding images, people process information at a much faster rate than just reading. What if there was a medium that could combine those two communication methods, enhancing them with both movement and sound? Luckily there is, with video marketing you can achieve that and so much more. All you need to get started is to create marketing videos, which is just another form of digital content marketing. For example, instead of writing a blog and posting it on your website, you would simply record yourself talking about that same content, making it into a video blog or Vlog. That's the video creation part. Then comes the video marketing part, where you upload the video you just created to your small business website, your social media presence, or YouTube. And just like that, you're in the movies!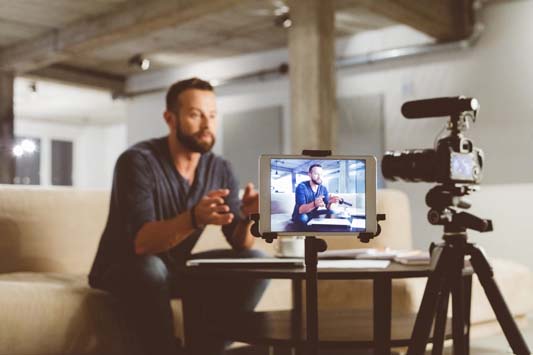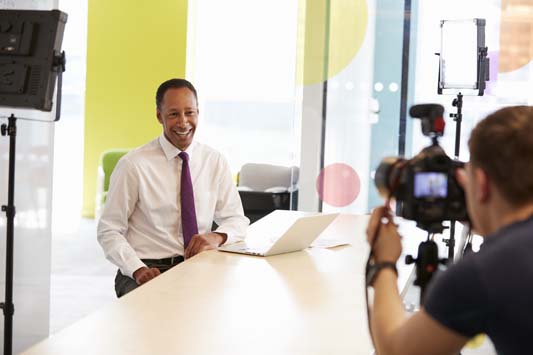 Despite the rapid pace at which the Internet continues to evolve daily, the most valuable online commodity will always be trust. It's why reviews on Google, Yelp, and Amazon have become so important for small business online reputation management, where prospects put their trust in the opinions of your previous customers. After online reviews, one of the best ways to gain a prospects trust is by humanizing your business. This can be done very effectively with marketing videos. As we watch a person in a video, there is a subconscious perception that this person must be important if they are on camera. Hearing their voice as they talk about a subject makes them appear as an authority on the matter. Watching their mannerisms helps us engage as though we are a part of the conversation.
Video marketing for consumers – 96% of people have watched explainer videos to learn more about a product or service.
Video marketing for business – companies who use video marketing grow revenue 49% faster than non-video users.
YouTube video marketing – 70% of YouTube viewers have made a purchase from a brand as a result of seeing it on YouTube.
Facebook video marketing – Video promotions are now equally as popular as photo promotions on Facebook.
Twitter video marketing – Tweets with video get 10X more engagement than those without.
Instagram video marketing – 79% of the people say a video ad has convinced them to buy a product or software.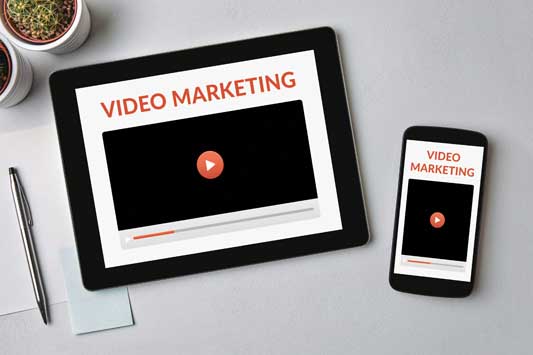 Where Would Video Marketing be Used?
Video posting in numerous different formats and lengths is supported on most digital platforms today. This is called "native video", meaning that the videos are uploaded directly to the platform itself instead of embedded from another source. Digital analytics show that native video gets 10 times more shares than a linked video, so you may have to upload the same video to multiple platforms. This may cause you to worry about the overall size of the video file and the limitations of large files for both uploading and viewing. But considering high-speed Internet connections are now common in homes, businesses, and while traveling with the new 5G cellular network, video file size is no longer an issue. This gives you a wide range of opportunities when it comes to the type of video content that you can create.
We always encourage the repurposing of content, whether that is blog posts or marketing videos. But often you'll need to edit videos to be more appropriate for the specific platform and audience. Let's look at some of the best places to post marketing videos:
YouTube Marketing – considering that YouTube is the 3rd largest search engine after Google text search and Google image search, you should most definitely post videos on YouTube. This would allow your brand to get found by over 74% of adults in the U.S. that use YouTube, according to 2020 survey by Pew Research. What's more, the Google search engine results pages (SERPs) will show YouTube organic SEO listings with video thumbnails. This can benefit your search rankings tremendously if you follow proper video SEO guidelines, such as writing at least 1,000-character YouTube descriptions for all your videos.


Alternative Video Hosting Platforms – you may decide to host your videos on alternative video hosting services since YouTube removed annotations in 2019. The annotations had allowed call-to-action (CTA) links anywhere on the YouTube video. While you can still add CTA's at the end of the video using YouTube End Cards, it's just not the same. There are many paid third-party video player options, such as Wistia or Vimeo, that still allow links and even forms to be inserted into your video. You can view our Wistia hosted explainer video to see how this works (we add a link at the 1:17 timestamp, and then add a form at the end of the video to request an email address).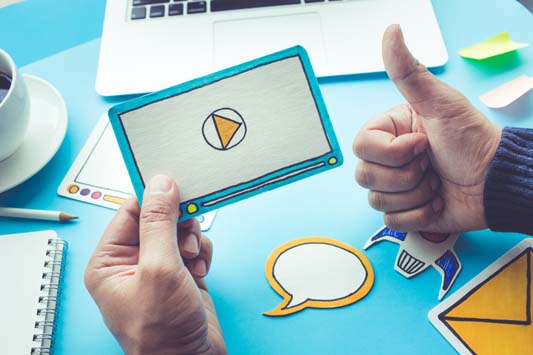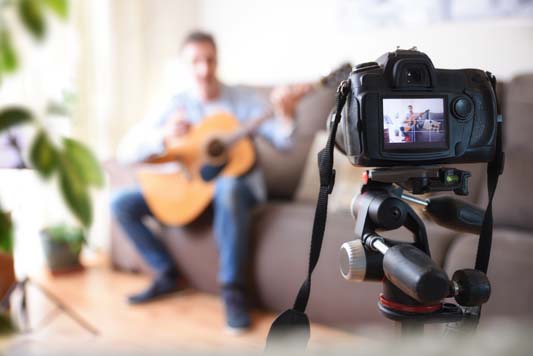 Small Business Website – If you've been asking how to get traffic to your website, then marketing videos is the answer. Modern Content Management Systems (CMS), like WordPress, allows you to easily upload videos and host them directly on your website. This is a great affordable SEO strategy as it keeps visitors on your website, where they can browse your entire website content rather than being linked out to view the video elsewhere. While YouTube videos can technically be embedded directly on your website, doing so means you lose control and that video may someday disappear should YouTube decide you violated its policies, leaving you with the dreaded "This video is unavailable" message.
Ecommerce Website – being helpful to people goes a long way, in fact it can actually go so far as to drive up your revenue. This is how you should think about selling with marketing videos on your ecommerce website. Your tendency might be to post a video on each product page shouting about how great the product is and asking the viewer to buy now. But what if you took the educational approach, offering to show how your product can accomplish its intended purpose without asking for anything in return? That certainly sounds more subtle and may lead viewers to share your video, thereby resulting in more than one sale. It's like my momma always said, "you get more flies with honey than with vinegar".
Social Media Campaign – after scrolling through so many posts in a social media feed, the ones that catch your attention are videos. Places where you have a social media presence, such as Facebook, Instagram, Twitter, LinkedIn, and Pinterest, support natively uploaded social media videos. This provides even more exposure for your small business videos, although there are so unique aspects:

You'll need to adapt your video content for each platform. There are many technical guidelines for each, including video format, max file size, dimensions, and portrait/landscape orientation.
Social networks have sound automatically muted on videos because they know users scroll in public. You'll want to add overlay text to the video to provide short descriptions of each scene.
Keep it short. While viewers may watch a 10-minute how-to video on YouTube, with social media 30 – 90 seconds works best (look at how fast TikTok took off with a max of 60 seconds).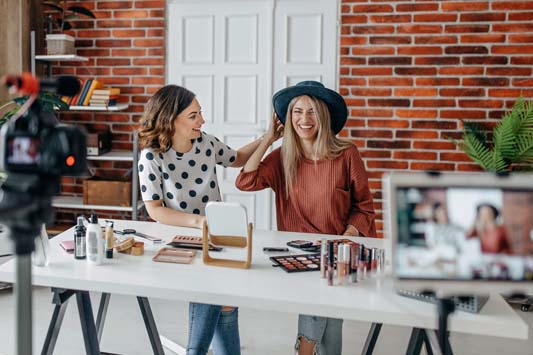 Email Marketing Campaign – let's get the bad news out of the way… unless all your email subscribers are using Apple Mail, IOS Mail, or Samsung Mail, you won't be able to embed videos and have them play directly in the desktop software or a smartphone app. The good news is adoption by email clients is on the rise, so in the meantime, you can create the illusion of videos in your email content with these tips:

Use thumbnail images that include a video play button. To the email recipient, this looks like a video, but when they click play, it will open a web browser and the video will play there instead.
The reason to send videos in email is to have the movement prompt the recipient to engage. You can simulate movement using the example above, just replace the static thumbnail image with an animated GIF. Now it appears the video is playing, grabbing the recipient's attention
If your email marketing analytics are accurate, you can segment your list, embedding videos for those subscribers where the data indicates they are use Apple Mail, IOS Mail, or Samsung Mail.
When Would Video Marketing be Used?
Having a comprehensive digital marketing plan means that your brand will have access to more prospects than your competitors. To gain this advantage, you must push your content to the many places your potential clients visit online and use all the available digital marketing services at your disposal to offer them choices. You'll want to leverage video content as one of those options, considering that videos get shared 1,200% more when compared to content with only text and images. Your slice of the prospect pie just got bigger!
Here are some of the video production services that your audience may benefit from the most: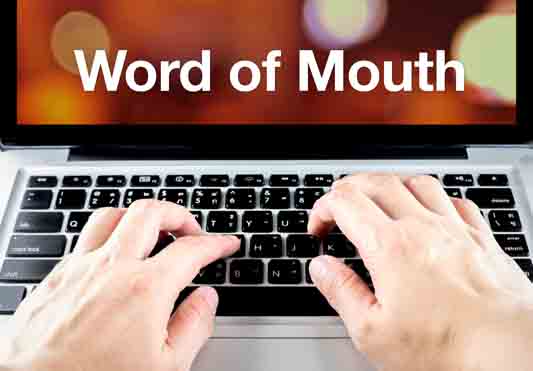 Branded Video – this is any video where you tell your story, whether that be the reasons why you started the business (your mission), what your business strives to achieve (your purpose), or those that you have helped along the way (your cause). With brand storytelling videos, you can open up to your audience, allowing them to understand who the business is on a deeper level, building your relationship with them through common ground rather than just your product or service.


Customer Testimonial Videos – with the continued success of word-of-mouth marketing, what your current customers say about your company is vital to your revenue. Beyond review sites, there is a more powerful social proof mechanism called customer video testimonials. These onscreen customer reviews are generally 1 to 2 minutes in length and feature a customer telling a story about using your product or services.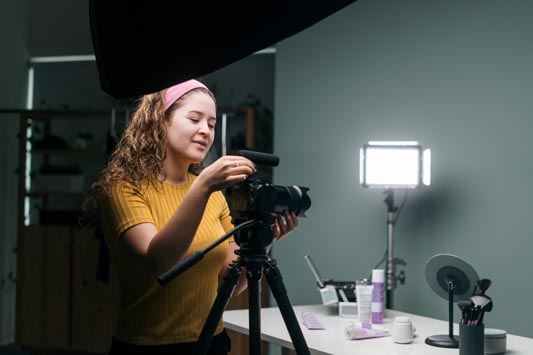 Website Landing Page – when you are working on closing a deal, sometimes you've got to be direct and just ask for the sale. In these cases, creating a unique lead capture landing page, especially when combined with paid search ads, can be just the push that prospects need to say "Yes". In a study conducted by Eyeview Digital, they concluded that having a video on your landing page can boost your conversion rate by up to 80%. That increase in potential sales would be more than enough to pay for the pay per click advertising costs as well as the video production services.


Behind the Scenes Videos – it's always interesting to see how products are made, how an event comes together, or even the unboxing of a newly released product. Whatever that unique thing you do with your product or service, let the outside world watch you do it. This provides transparency in your processes, which can lead to better customer trust and loyalty. Plus, if you have employees, this is a great stage for them to show off their talents, making them feel more connected to the overall success of the business.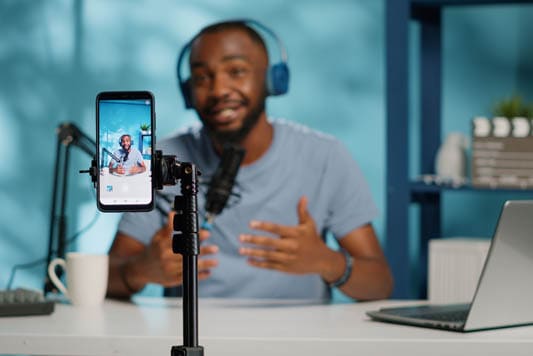 Social Media Videos – creating a video and posting it on social media is a powerful way to get in front of an audience of potentially thousands of people. But Livestreaming, where you are broadcasting to that same group in real-time, takes this medium to a whole new level. These can be a scripted event where you have practiced the delivery and advertised the date in advance, or just an on-going monthly event where you go-live with an unscripted conversation. The benefits of social media as a live video platform is that you can get away with being your authentic self, where making mistakes shows that you are as human as the person watching you.


Sales Videos – primarily used for business-to-business (B2B) sales opportunities, these are personalized videos that you can send to prospects. Sometimes the sales cycle in a B2B transaction can take months, so instead of the same old voicemail or written email follow up, record a video where you talk directly to your prospective new customer. This helps to build the relationship and shows them that you are truly interested in earning their business.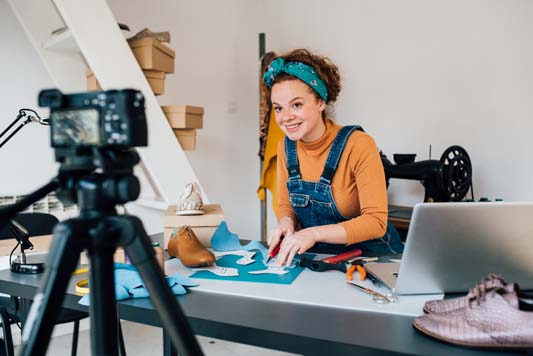 Video Campaigns – as consumers are exposed to more and more static ads in website headers and sidebars, they have learned to simply ignore them as they continue browsing the website. One way to get their attention is with a Google Ads Video Campaign, which will play your video ad on YouTube or websites that are part of the Google Display Network. There are a variety of formats available, such as playing before, during, or after the main video content. With proper demographic targeting, you can reach and engage your audience much faster than with traditional static ads.


Educational Videos – teaching someone how to do a task is a rewarding experience on a personal level. Doing that same thing with your product or service can also reward you on a financial level. Show different ways that your product can solve a problem, teaching the viewer in a repeatable fashion so they can do it themselves. Even if your video allows them to accomplish the same result with a competitor's product, you should still put it out there as both a gesture of kindness and a way to get ranked higher on Google than your competitors (see what we just did there 😊).
Who is Video Marketing For?
Although watching videos in a web browser has been available since the launch of the Shockwave Player in 1995, widespread usage of video for digital media marketing was hampered by the lack of high-speed broadband connections. In fact, it would take another 10 years after Shockwave for YouTube to launch in 2005, and yet another 10 years thereafter for Facebook to begin livestreaming in 2015. Fast forward to today where we take for granted that we can use video streaming services like Netflix on a smartphone. As of 2021, 83.8% of internet users in the US accessed digital video content. Gone are the roadblocks to video marketing, so it should be included in every small business digital marketing strategy.
Over the years, we have heard many clients explain the reasons why they have not created marketing videos. While most of their concerns are valid, there is always a way to circumvent the problem through creative reasoning or outsourcing the video production services:
Public speaking is embarrassing – to some, speaking to a large group brings back that anxiety they felt when called upon to speak in front of class in elementary school. While they could record a video selfie without anyone else watching, the fear is that thousands of people will be watching once the video is posted. To get beyond this perception, always speak to the camera lens as if you were speaking to a single person. That technique will both calm your fears and make your marketing video come across as more personable.


I'm just a shy person – there is nothing wrong with being an introvert, you've just got to be selective in how you approach video marketing. Remember that you are the expert in your industry, and your prospects have problems that you know how to solve with your product or service. For you, maybe live streaming or a video blog won't work. But you'd probably excel at a product demonstration, or maybe even a how-to video. This puts you on camera, but you can zoom in on the demonstration, making the product the center of attention instead of you.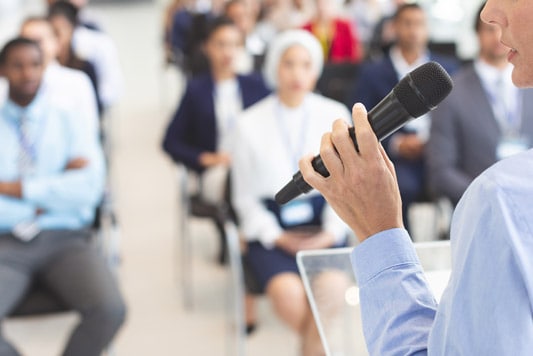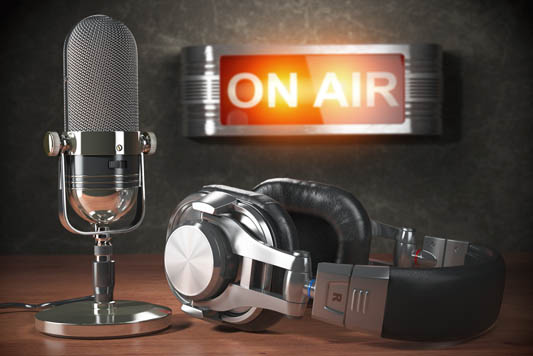 My voice sounds funny – when we speak, we hear ourselves through both the soundwaves in the air as well as the conduction by the bones in our head. But when we listen to the audio recorded that's a part of the video content, we only hear the soundwaves in the air. For many small business owners, that is a showstopper, and they refuse to get in front of a camera. The reality is that, to anyone other than yourself, your voice on a video recording sounds the same to the person listening to the video as it does when they talk to you on the phone or in person.
I don't know what to say on screen – this is the most common comment we have heard. Script writing is not the same as writing a blog post. And even if you did write a good script, it's not easy to get in front of a camera and look poised while trying to remember your lines (flashback to high school drama class). This is a case where you may be better off to hire video production services. They know how to write scripts with timing prompts for the camera person, plus they will provide a teleprompter during the recording session so you can relax while on camera.
There isn't enough time in the day – yes, we all feel that way! But maybe your competition has figured out a way to get video marketing done. Rather than lose market share to them, maybe you need to evaluate your marketing analytics to eliminate marketing tasks that are not resulting in revenue. That would free up your time to start creating marketing videos and tracking video conversions in an analytics dashboard. After a few months, you can evaluate the success of the videos, adding more to the areas where you are seeing increased revenue.
I don't have the right equipment – this may not be true depending on what type of marketing videos you are creating. Certainly, the smartphone in your hand has a high-resolution video camera, some with a cinematic mode, which can rival even the most expensive digital single-lens reflex (DSLR) camera. Meaning your smartphone is sufficient for several types of videos. You'll just need to consider other aspects of video production, such as lighting and sound, where it may not work well. Viewers may forgive shaking, but poor lighting and bad audio is a no go.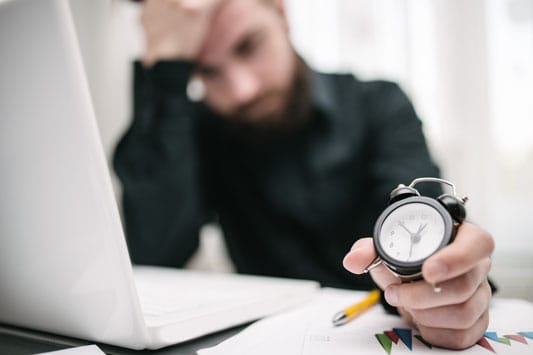 Now that you have no more excuses for creating marketing videos, let's look at a few of our favorite ways to use videos: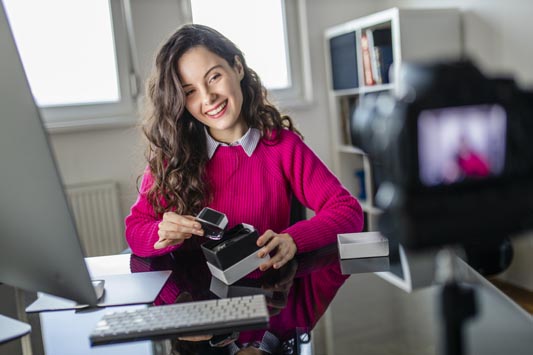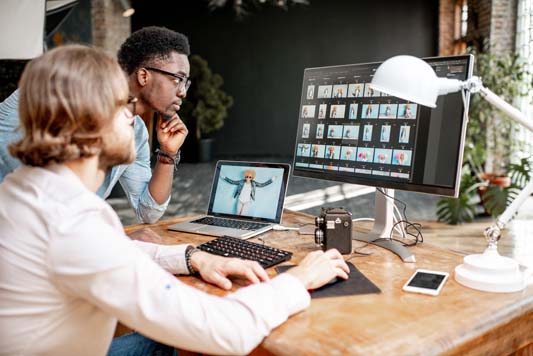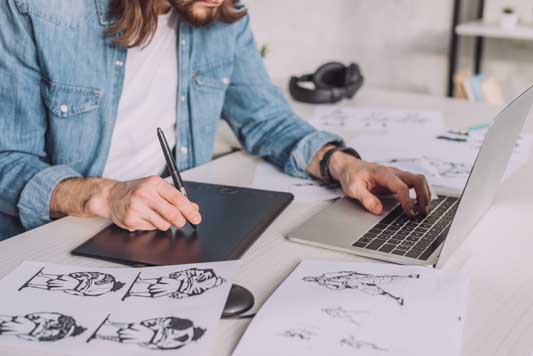 Ecommerce Marketing – the more details that you can provide about your products, the easier it is for prospects to click that "buy now" button. While it's a given that you would use text and images to describe and show your product respectively, why not tell a visual story to stay one step ahead of your competition. Videos can increase ecommerce sales in several ways:

Product Demonstrations – show the best product features being used in real-life scenarios.
Product Reviews – use customer video reviews, which are more authentic than a written review.
Sneak Peek – give loyal customers exclusive access to new product features and offer discounts.
Product Photography – yes, you read that correctly, we are talking about using still images in a video. When you think about marketing from a holistic perspective, you'll agree it makes sense to hire local photographers to ensure you always have a repository of high-quality company or product images. These images can be used to enhance traditional videos as filler (aka B-Roll) to provide visual interest or context for your storytelling. And with modern video editing software, you can create a stand-alone video that has music or a voice-over along with images, where the images can be panned, zoomed, and even brought to life with pseudo-3D effects.
Explainer Videos – when you need to quickly explain how your product or service works, creating animated marketing videos is the perfect solution. These are typically 60 seconds in length, which provides enough time to setup a classic customer problem, like "are you tired of…", and then transition to how your product or service can solve that problem, like "but wait, now there is…". Explainer videos are unique as they are made completely from two-dimensional animations. These 2D animations can include people, animals, or objects placed in real-life spaces, such as an office, home, or park. The audio is delivered using a voice-over actor, so you can pick the gender, tone, and even accent that you desire.
How Much Does Video Marketing Cost?
The cost to produce marketing videos can be dramatically different depending on the type of video that you are creating. At the low end, there are ways to make videos for free that can still be good quality and achieve your marketing goals. At the high end, you could spend thousands of dollars for a cinematic quality shoot that has different scenes, locations, and actors. Consider your marketing goals and budget to decide where along that range you want to produce marketing videos. Let's break down some of the costs in detail to help you understand your options:
Video Production Services – lights, camera, action. Sounds easy enough, but when you get into all the details, producing high-quality video can be very complicated. There are certainly ways to accomplish this on your own, but you do need to factor time into the equation. Despite the ease of today's just point and shoot video equipment, videography is an art form that takes time to perfect. Here are some cost related factors to consider:
Video Types – your first decision is the type of video that you want to produce. This should be based on your overall marketing strategy and how video marketing can be used to promote your small business. While video type is the main driver of costs, don't limit your focus to the least expensive. You'll want to consider that over time, you may need to budget for all types of videos to increase sales:
Live Action Video – most TV shows and Hollywood movies are produced in the physical world, with humans, animals, or landscape as the backdrop. These are the most expensive to create as they often require more time, resources, and postproduction processing. That said, the results are worthwhile considering these are the highest quality and most realistic video productions: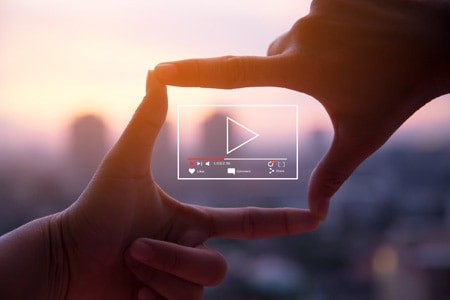 Actors / Models / Extras – when your video script calls for multiple characters, you'll want to hire actors to make your video believable. If you have characters without any speaking parts, often bringing in models is less expensive. You also must consider the realism of your script, where you may need numerous extras to make the scene more authentic.


Location Shoot or Video Studio – if your script calls for being in a specific physical location or even multiple locations, you can expect the costs to increase dramatically. There is a great deal of overhead in setting up external locations as compared to shooting in a video studio where the lights, sounds, and backdrops are already prepared.
Animated Video – these two-dimensional videos are often called explainer videos because they are used to explain how a product or service works. But animation can also be used to produce any type of video you can imagine. The cost benefits are tremendous as these do not require any physical videography, rather, all the production is done in a graphic design studio: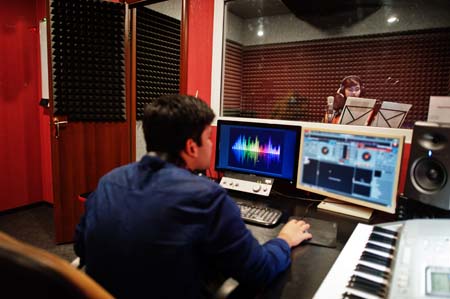 Voice Over – to bring the animation to life, you'll need to hire a voice artist to read the script. A voice-over artist is skilled in proper voice inflection, where the way they deliver your message can improve the audiences understanding. You can choose the person based on gender, the tone of their voice, and even based on their accent.
Licensed Music – sometimes you just want the animated video to speak for itself. In situations where you want to showcase a products usage and don't need any words, the music fills in the gaps and makes it more entertaining. This music can be either instrumental or vocal depending on the emotional tone that you want to convey.
Selfie Videos – any video where the videographer is the same person that is also in the video. It doesn't matter if you are holding a smartphone in your hand, on a selfie-stick, or if the camera is on a tripod with a remote trigger. As the least expensive type of video, selfie videos are perfect for social media because they come across very natural and honest. While it's acceptable for social media videos to be less polished, it does mean that you, as the videographer, must manage all aspects: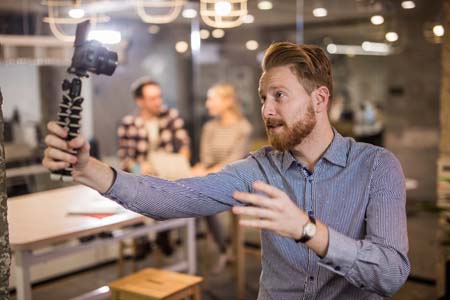 Background / Lighting / Audio – you'll want to make the best video possible to highlight the subject of the video. You should pay attention to your background, how well lit the subject is, and if the audio is understandable.


Editing / Posting Online – it is possible with practice to shoot a selfie video in a single take without the need for editing. This is a huge time saver and means that you can usually shoot the video and upload it directly from the social media app.
Video Content – regardless of the type of video you decide to produce, they will all need content, whether that be the written words, images, or other videos:
Video Script Writing – the key to your entire video production is the script. It will contain the entirety of your video concept, including the words to be spoken by the actors, specific physical direction for the cast, and even camera position or angles for the director. This is where you want to hire content writing services that can tell your story in an engaging manner.


Video Storyboarding – words on a paper are sometimes difficult to visualize. This is where graphic design services can bring your written words to life. A video storyboard artist can sketch each scene with line drawings, allowing you to visualize the entire video without spending any time or money in costly production fees.


Video B-Roll – this term references any secondary footage that can bring additional interest or context to your video production. It stems from the idea that the main footage is considered the star, or A-Roll. B-Roll can be video shot from a different angle, or you can license stock video clips to add during the postproduction process.


Video Transcripts – great for both affordable SEO and web accessibility, a transcript is the entire audio of the video that has been converted into written text. Unlike a video script, transcript do not have notes for actors or directors, they are simply the spoken audio. Transcripts are also different from closed captions as they do not have timestamps, nor do they appear on screen.


Video Accessibility – being considerate of everyone in your audience, you should add closed captions to all video productions. These are time-coded frames of the audible words and are synchronized to appear on screen as text to match the audio. The video player typically has settings to allow these closed captions to be turned on or off depending on the viewer's needs.
Video Equipment – you'll need specific equipment based on the type of video that you have decided to make. If you plan to incorporate video marketing into your long-term marketing strategy, then your investment in good quality video equipment will pay off:
Digital SLR Camera (DSLR) – the best camera is one where you can control the three variables that interact to create the final output. Known as the "Exposure Triangle", these are Aperture, Shutter Speed, and ISO. While smartphones are getting better, they still can not match the control of a dedicated camera when it comes to high quality video production.


Camera Lenses – the secret weapon for any videographer is to have the right lenses for every situation. A lens is generally suited for a specific focal length, and you will often need multiple lenses to cover the wide range of angles called for in the script. The best photography lens is not necessarily the best video lens if you're looking to capture cinema quality lens.


Microphones – the way a video sounds can be more important in some cases then the way it looks. External interference, tinny sound, and echoing are all things that you'll need to content with during a video production. The best microphone varies based on environment, so you'll need an assortment, including lapel microphones, boom microphones, and wind screens.


Camcorder – although more costly, a single camcorder can replace your DSLR, lenses, and microphone. These units are great for location shoots that require longer recordings, can be easier to operate with built-in zoom lenses, and even have a form factor that supports shoulder mount recording without an additional harness.


Lighting – by far the most complex part of shooting any video is proper lighting. When you shoot outdoors, your best bet is to film early morning or late afternoon. Shooting indoors gives you complete control, but that can come at a cost. There are techniques where indoor windows or low-cost lighting works, but for best results you should invest in LED video light panels.


Tripods / Crane – when you need a steady shot or don't have the budget for a camera person, a tripod is your best option. These come in small desktop form factors as well as the traditional six-foot tall adjustable versions. To create a more dramatic shot, you'll need a Jib or camera crane to extend the camera above you, which allows for filming in a smooth extended arc.


Teleprompter – a great tool for people that are not on camera all the time, or for those with camera experience who can't remember lines. A teleprompter displays the script on a reflective screen in front of the camera. The lens records as if there was no screen , while the person being filmed sees words in front of the lens, allowing them to read while looking at the camera.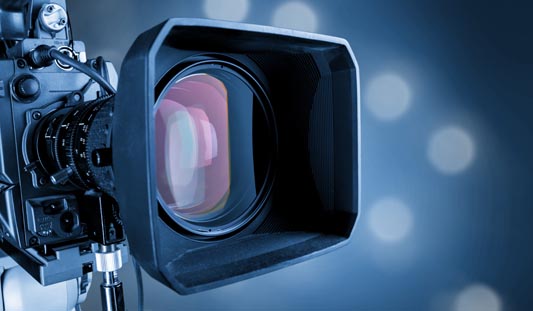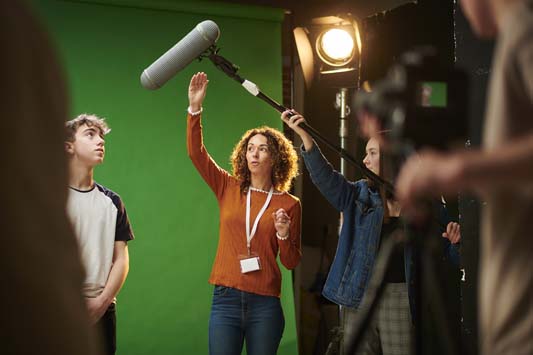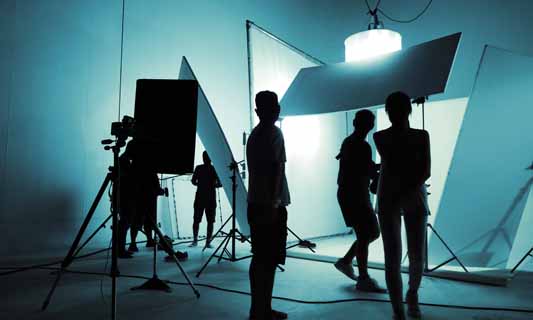 Video Hosting Costs – once all the video production services have been completed, you'll need to upload the videos somewhere online for them to viewed by your target market in a smartphone app or a web browser. There are both free and paid options:
Free Video Hosting Services – with the advent of low-cost, high bandwidth Internet connections, there are now many options when it comes to where to host your videos for free:
Upload to your website – depending on your website hosting plan, you can generally upload videos to your own website for no additional cost. The advantage here is that you have complete control over your video assets, while the disadvantage is that the playback could be slow depending on the quality of your website hosting provider.


Upload to Social Media Platforms – most of the popular social media sites support native video uploads directly within their smartphone apps. They may impose an upper limit in terms of the total video file size, but if you're a creator on social media your videos should be short in length anyway, minimizing the file size.


Upload to YouTube – it's hard to believe that hosting an unlimited number of videos on YouTube is free. When you consider all the features they offer, plus the search engine exposure, you'd expect it to be very costly. There are some inconveniences, for example, you need to verify your account before you can upload more than a 15-minute video, and you can only upload so many videos per day. But hey, that's not too much to ask considering it's free.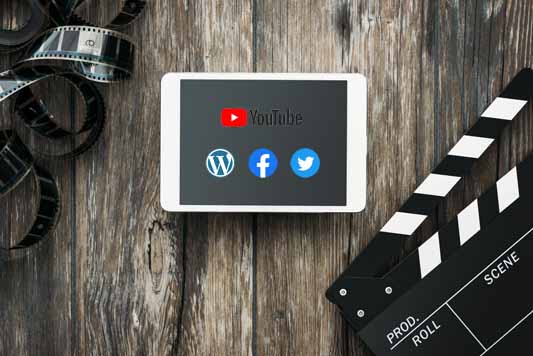 Paid Video Hosting Services – why would a business pay for a video hosting platform when they can host videos for free? The answer will vary depending on your business, but there are some common advantages to paid video hosting:
Your Video plays without Ads – the reason YouTube is free for your business is that they make money on ads that play in and around your video. Hosting your video on a paid platform gives you the right to eliminate ads and just have your video be the star of the show.


Better Branding on Video Player– You won't be stuck with YouTube's red color and logo when you can use your company color scheme and logo. There are also options to control some of the video player controls and size to better suite your needs.


More in-depth Marketing Analytics – as with all digital marketing services, the power is in the digital analytics. Knowing more about how your marketing video performs when viewed by your audience allows you to make better decisions about your next video production.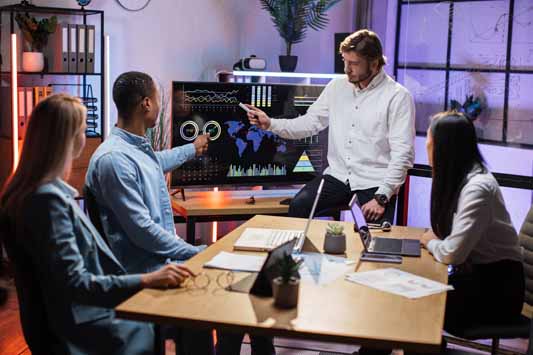 Are You Ready to Get Seen by Showing off Your Unique Business With Video Marketing?
Select Digital Marketing Plan Levels Include Video Marketing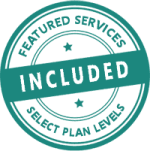 You'll Get Seen With These Featured Services

Video Production
| Starter Plan | Growth Plan | Pro Plan |
| --- | --- | --- |
| | | |
Custom video production that highlights your products or services. We'll write the script, coordinate the video shoot, then edit the final piece with any voice-over as necessary. This service is not included in the package pricing and will require a quotation.

Explainer Videos
| Starter Plan | Growth Plan | Pro Plan |
| --- | --- | --- |
| | | |
When you need to explain something and don't want to spend the money on a video production, these animated videos are the answer. Complete with scripting, animation, and voice-over.

Sales Videos embedded in Email
| Starter Plan | Growth Plan | Pro Plan |
| --- | --- | --- |
| | | |
Send a personal video message as a follow-up email to customers or prospects to say thank you or ask them to sign up for your services. Requires a webcam and microphone on your computer.

Google Business Profile (formerly Google My Business) Virtual Tours
| Starter Plan | Growth Plan | Pro Plan |
| --- | --- | --- |
| | | |
Why not let customers see inside your business to get to know you better. This works with Google maps street view and lets people walk right in. This service is not included in the package pricing and will require a quotation.
Start with a free analysis of your digital marketing.