Make better decisions with insights into your marketing
Use Consistent Marketing and Promotion to Get Results
The outcome of any endeavor comes down to the definition of what one considers as the measure of success. To the enthusiast sports fan, perhaps that's winning the game, whereas the coach may take the long view, considering the incremental accomplishments of each player regardless of the game's end result. Either way, there are hundreds of statistics that must be recorded and analyzed to gauge, compare, and make decisions before the next game starts. As your small business launches its digital marketing strategy, you'll need to define those Key Performance Indicators (KPI's) in the marketing analytics sense for things like your digital advertising, social media campaign, or email marketing campaign.
Results are defined as "something that occurs as a consequence of some action". It doesn't define whether that outcome is good or bad, just that there is a conclusion to a series of events. At times, there is a side effect that can be "any adverse and unwanted secondary effect", but in general a result is "the answer to some problem, especially one obtained by calculation or experimentation". In digital marketing, the results clarify the impact of a specific tactic, whereby a trial and error approach can be applied to do conversion optimization, leading to more prospects becoming customers.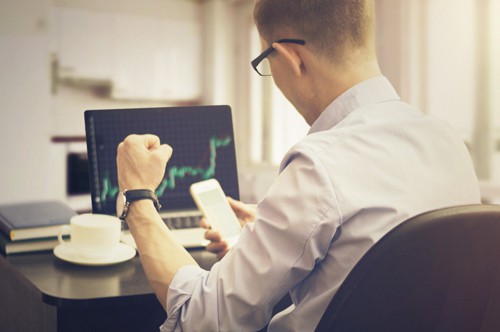 On your path to increasing revenues and growing your small business, you'll come to the intersection of how do you manage all the digital analytics? Each platform has its' own interface, from your website marketing or eCommerce marketing to your social media presence and PPC management, and after you log in to all of them, you've still got to make sense of the data. That's why you need our Get Results feature, where we've combined over 50 metrics into a single, easy to read analytics dashboard. Plus, we'll help you understand the data so you can make better decisions with insights into your marketing.
As a small business owner, you can no longer look at each sale as a one-off business transaction. Today there is so much more depth to each transaction as the outcome not only impacts the individual purchase but influences the decisions of potentially thousands of other buyers through online reviews. With our reputation management software you can easily stay on top of those reviews, both positive and negative, to respond to them so others can see that you offer great customer service no matter the outcome of the transaction.
You'll Get Results in 3 Core Areas With 24 Specific Services
Growing a small business comes down to measuring everything. While this may be easy to do with your financial software, how do you measure your digital marketing success? We've got you covered, with a digital marketing plan where you get results and can see them too! Our integrated analytics dashboard makes it easy to measure your marketing analytics 24/7:
The difference between winning or losing a sale is often some point of friction on your small business website that stops a customer from moving forward. We help you get results by fixing those roadblocks, making the customer experience better, whether they're placing an order on your ecommerce website or just want to complete a form on your website landing page:
Consumers have choices in where they buy products or services, so it's more important than ever to have online reputation management. We'll get results for you with our reputation management software, an integrated solution that lets you monitor, respond, and request reviews by email or SMS text messaging. Never miss a chance to add more stars or fix missing ones:

Capture, Manage, and Market your Online Reviews on Yelp, Google, and over 35 other platforms. Ask for customer reviews by email or SMS (Text) messaging.

Stand out on Google Business Profile (formerly Google My Business) by answering customer questions. With this feature, you'll be able to monitor the Question & Answer section on GBP to ensure a quick response to any visitor questions.

What if there was a single question you could ask customers to indicate their satisfaction with your product or service? We have that question for you and a system that will send it to customers and tabulate the results.
Are You Ready to Get Results That Will Grow Your Business and a Return on Your Investment?