Create relationships both before and after the sale
Engage With Your Target Market to Get Social
Imagine walking into a retail store and instead of them saying "Welcome In", they greeted you by your first name as if you were a friend. That's exactly what was portrayed in the 1980's TV comedy "Cheers" whenever the character Norm walked into the establishment, everyone would chant "Hi Norm". He was a recurring customer, and the theme song of the show reflected the reason…. because he wanted to go "Where Everybody Knows Your Name". Of course, it's not realistic to think that could happen today, but it's still a great analogy as to how personalization can create customers for life. The advantages of social media and why email marketing works is that you can say "Hi Norm".
As humans, we are naturally social beings, seeking and enjoying the companionship of others. At its root, the word social means "friend", which could be a single person or a group of people with common interests. While some people may be shy and introverted, technology has broken down barriers and thus makes it easier for everyone to be sociable. This evolution has extended to the small business owner, letting them communicate to thousands of customers with a picture on Instagram, a 280-character tweet, or an email marketing newsletter, yet still provides that personal one-to-one communication through Direct Messaging on Facebook, Instagram, or Twitter.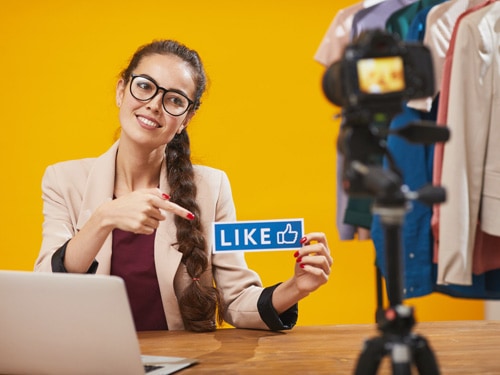 Connect with your customers on a deeper level with our Get Social feature. Reach out through Social Media Marketing, Email Marketing, and Messenger Marketing to create relationships both before and after the sale. Whether your products or services are oriented to business-to-consumer (B2C), business-to-business (B2B), you have a physical store or an e-commerce store, communication is one of the keys to success. Keeping in touch can range from event notifications and product sales, to adding value through education and giveaways, all centered around keeping your brand top of mind.
We'll help you with best practices as well as the latest technology. For example, while it's nice to get Likes and Follows, you really want engagement, that two-way street where your posts get shared, re-tweeted, or commented on so that you can have a dialog, just as you would with friends. You'll get that with a social media campaign that includes the consistent posting of interactive social media content to keep your messages fresh.
You'll Get Social in 3 Core Areas With 20 Specific Services
With everyone using smartphones today, you don't want to miss out on reaching potential customers through a strong social media presence. Engage in a conversation with your audience to get social in the apps they use the most. With our social media packages, you'll get a social media strategy that includes social media content creation and posting to save you time:
One of the most cost-effective ways to communicate with customers is with an email marketing campaign. We help you get social with the best email marketing service that lets you connect through great design and automated features. Whether it's a welcome email, a request for more information or you just want to say "Hi", we help you keep the relationship going:
Keeping up on the latest digital marketing techniques for your small business website can be confusing. Don't fret, let us help you increase revenue and get social with a digital marketing plan at the growth or pro level. You'll be able to communicate with your target audience in more advanced ways, adding value to your product or service to beat out your competition:

As of June 2020, there were 2.7 billion Facebook users worldwide. It's likely that many of them are your target market, so why not use the built-in tool called Facebook Messenger to communicate with them? Direct message from the app or using Chat Bots.

The best salesperson you have is your website because it's open 24/7. But since you can't be there all the time, why not let Artificial Intelligence (AI) help you out. ChatBots can answer basic questions and even transfer visitors to a Live Chat operator.

People "check" email. They "get" SMS messages. Your contacts are extremely likely to read texts, making them perfect for reminder messages and flash sales.
Are You Ready to Get Social to Improve Customer Satisfaction and Increase Revenue?