Get a new way to talk with your customer to keep them coming back
Beat Competition to the Sale by Messaging Directly With Customers
At Terzetto Digital, we keep up to date with technology so you don't have to. Leverage the latest way to Get Social by using Chatbots and SMS Messaging available in select digital marketing plan levels.
Just another way that we are committed to working with you to achieve success and to help you Harmonize Your Digital Marketing℠.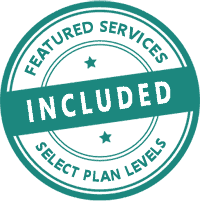 What is Messenger Marketing?
When you contemplate digital marketing for your small business, you may think of tactics such as search marketing, digital advertising, or email marketing. But you'd be missing out on a huge opportunity to increase revenue if you didn't consider messenger marketing as an integral part of your digital marketing strategy. Simply put, messenger marketing is a fast and reliable way to communicate with potential and current clients using a mobile chat application (App) like Facebook Messenger. Considering that as of 2020, 97% of Americans own a cellphone of some kind, it's highly likely that your target market is ready to get messages from you. More importantly, you can get started before your competition as 90 million small businesses are actively using Facebook, but less than half of those businesses are using the Facebook Messenger platform.
There are three primary technologies that fall under the heading of messenger marketing:
Facebook Messenger – as the name implies, this is a way to communicate exclusively to users of Facebook using the Messenger App or a Messenger Chatbot on your website. Often referred to as a Private Message (PM) or Direct Messaging (DM) because the messages are not public and occur between individual users or groups of users. To get started, a Facebook user visiting your Facebook Business Page can click on the "Message" button. They can interact through the Messenger App on their smartphone, via a Desktop App, or simply from their profile page on facebook.com.

As compared to messaging between individuals (friends or family), there are some strict rules that a business must follow when using Facebook Messenger. For example, your business can not message an individual unless that person has initiated the message. Then, your business would only have up to 24 hours to respond to a user's initial message. These policies are in place to protect consumers, so if you plan to incorporate Facebook Messenger as part of your social media presence, be sure you have the staffing necessary to respond in a timely manner.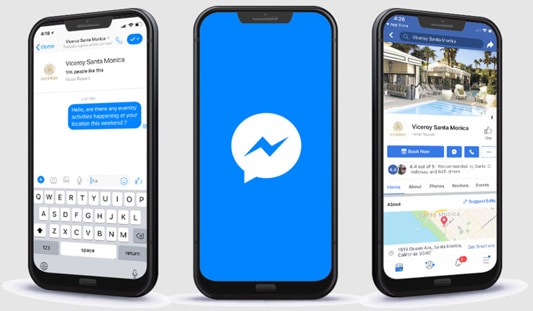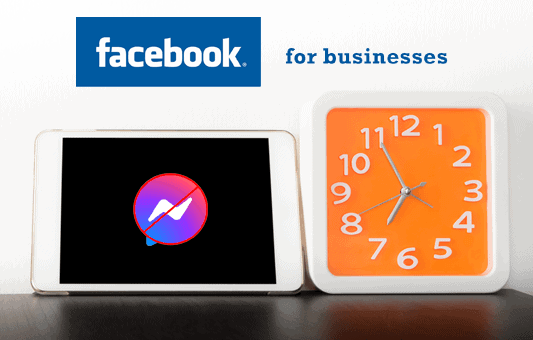 ChatBots / Live Chat – these are primarily website based and do not necessarily require the use of a smartphone app. The focus of a website Chatbot is to assist your website visitors find what they need faster. On a typical website, the Chatbot sits at the bottom right corner of the screen and may even make a sound when you arrive on the web page. You have the option to silence the Chatbot completely, or you may start interacting by typing messages in the Chat window. A Chatbot communicates using a robot, hence the term "bot", by providing intelligent automated responses following a predefined script, or they can be programmed for more advanced interaction using Artificial Intelligence (AI). When either of these mechanisms fail to supply the visitor with the proper answer, the Chatbot can reach out and connect to a human customer service agent, at which point a Live Chat session begins.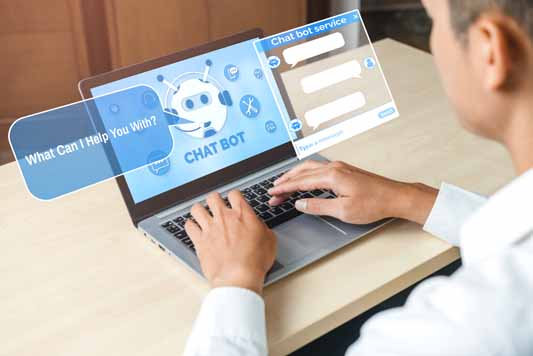 SMS Marketing – commonly known as "text messaging" or simply "texting", this mobile phone mechanism is an easy and fast way to communicate with friends and family. The acronym SMS stands for "Short Message Service", which is why it is limited to 160 characters, although modern stitching technology creates blocks which can go as high as 5,000 characters. The speed of sending, receiving, and getting answers from these messages is much faster than the physical act of dialing a phone and waiting for a response to your voicemail message. In fact, smartphone users in the USA send and receive five times more texts than they make and receive calls. Taking all this into account, you'll find your small business can benefit tremendously by incorporating SMS Marketing into your ecommerce marketing or customer service routine.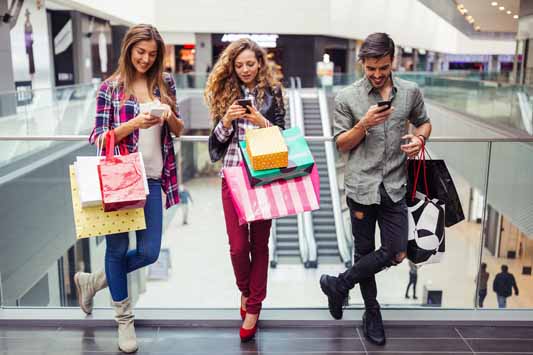 Where Would Messenger Marketing be Used?
While integrating messenger marketing into your business can be technically challenging, the results will speak for themselves. The habit that society has developed is to always have our smartphones near us. That friendly chime we get when a new message arrives is addicting. Who is it from? What are they telling or asking me? This FOMO makes us open the messages almost instantly. Imagine getting that type of response from a potential client or existing customer.
Let's breakdown where each of these technologies can fit into your strategic marketing plan:
Facebook Messenger – because this only works with Facebook users, the first consideration is do you even have a Facebook Business Page? If Facebook is part of your social media presence, then the next question is do my current customers or prospect use Facebook? If you've created personas and understand your target market, you'll know this answer. If not, you can always review your marketing analytics to help determine the value of Facebook Messenger for your business.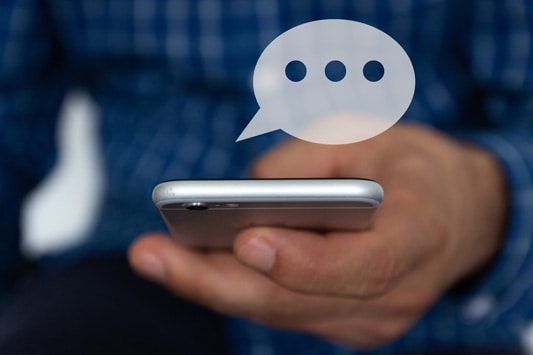 Monthly Active Users –If you're still reading, then you'll be happy to hear that your decision to add Facebook Messaging has just given you access to the 1.7 billion active users on Facebook Messenger. But wait, there's more. In September of 2020, Facebook, who also owns Instagram, announced cross-messaging functionality between the popular apps. This allows Instagram users the full functionality of the Facebook Messenger App even if they don't have a Facebook profile. That opens your marketing potential to an additional 375 million monthly active users.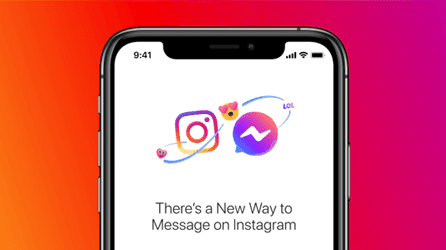 ChatBots / Live Chat – do you have a small business website? Then you need a Chatbot. The reasons are many, but perhaps the most obvious is that consumers have adopted self-service and prefer it over other methods. Think about the first time you saw a self-checkout in a grocery store almost 20 years ago. At first it seemed crazy, that here we are in this store paying for the goods and now they want us to do all the checkout work too? Fast forward to today and there are now lines that form at the self-checkout areas. The future, according to Amazon Go, is that consumers want advanced shopping technology to completely eliminate the checkout process.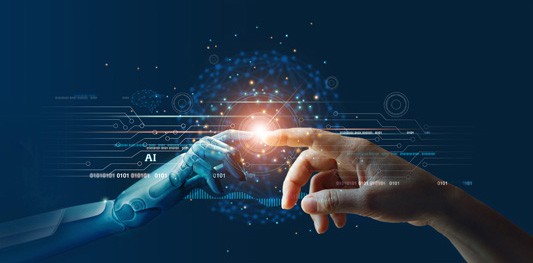 So yes, you'll want to enhance your website marketing with a Chatbot to stay ahead of the technology curve. This brings us to a crossroads in terms of what type of Chatbot you need as each situation is unique:
Website Chatbot or Facebook Chatbot – You can have a Website Chatbot that works for every website visitor, or you could opt for a Facebook Messenger Chatbot (only works for Facebook users). There are ways to incorporate them both into your website if you can't decide.
Live Chat – Having a Live Chat feature is a great way to avoid frustrating website visitors should the Chatbot be unable to resolve the issue. The question you must ask is do you have the staffing available to support this functionality? You do have some control as these can be scheduled to collect an email or phone number for after-hours users.
SMS Marketing – if you like getting a response from someone immediately, then text message marketing is for you. Consumers like it because it's already a tool they use every day, their smartphone is always close at hand, and they don't necessarily have to install a new app to use it. Great, let's get started! Uh… not so fast as there are a few things to consider first:
Mobile Phone Numbers – Much like starting an email marketing campaign requires you to have or gather email addresses, this is also the case with SMS Marketing, except you need mobile phone numbers. While you might have customer phone numbers stored in your Customer Relationship Management (CRM) system, you can't assume that they are all mobile numbers as your target demographic could still have landlines.
SMS Opt-In – To protect consumers, you will also need to comply with The Telephone Consumer Protection Act (TCPA), which is U.S. federal legislation enacted in 1991 that prohibits text messages to a cell phone without prior consent. It simply means you'll need some time of language on your website forms or physical contracts asking for their permission to send them text messages when they give you their cell phone number.
Keywords and Shortcodes –You'll need to work a bit harder to get phone numbers for prospects. This is typically done using what are called keywords and shortcodes. Let's say that you sell running shoes online and are offering a 20% discount. You could use digital advertising to show a popular shoe with the words "Text RUN to 202020 to save 20%". In this example, RUN is the keyword and 202020 is the shortcode. If the prospect does this, they have essentially opted-in to your SMS Marketing campaign.
When Would Messenger Marketing be Used?
You'll want to think about your sales and customer service processes to identify areas within your small business or startup where messenger marketing can benefit you the most. You also need to consider the extra load these may place on your staff due to the setup and maintenance time. We've got some recommendations below on how you can outsource messenger marketing to save you time and money:
Facebook Messenger – if you understand the benefits of social media, then you should hire a social media management company to help you with Facebook Messenger. Their skills can help you with social media content, social commerce, and social media ads. The Messenger App is highly integrated into the Facebook ecosystem, allowing you to perform several sophisticated tasks:

Place a "Send Message" button to your Facebook posts
Talk with people who sign up for your Facebook Events
Send reminders to customers who book appointments
Retarget Messenger users with Facebook Ads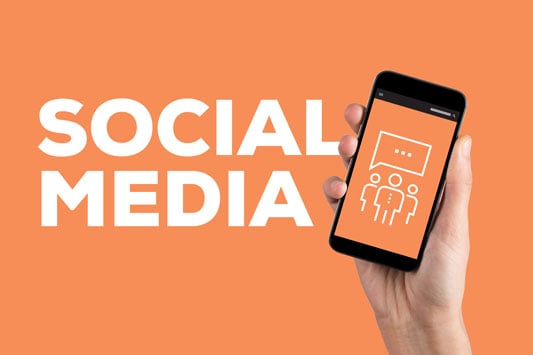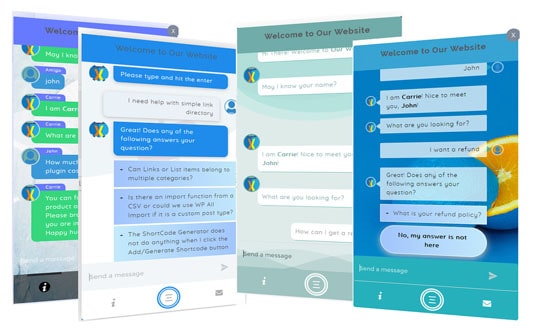 ChatBots / Live Chat – because the Chatbot will be a part of your website, we recommend that you hire a website design company to configure it for you. Their graphic design services will ensure your bot looks it's best while their technical SEO team keeps your site loading fast.

Here are some of the tasks your Chatbot can perform:

Standard Contact Forms
Dynamic Forms (fields change based on user selections)
Job Application Forms
Lead Capture Forms
Feedback Survey Forms
Various types of Calculators
SMS Marketing – there are many ways that you can leverage SMS Marketing, but we have found that it works best for ecommerce marketing or for local service-based businesses. You can take many of the notifications that you might traditionally send via email and easily convert them to text messages.

Here are a few of our favorites:

Delivery Notifications– alert customers in real-time with updates about order tracking
Appointment Reminders – send appointment reminder messages to customers
Flash Sale Notifications – advertise short-term sales to take advantage of FOMO
Lead Alerts – alert your sales team as soon as you receive a new qualified lead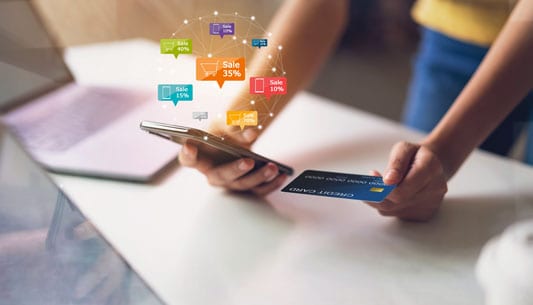 Who is Messenger Marketing For?
From a pure demographic perspective, the technologies that make up Messenger Marketing will probably skew to a younger audience. If your target market is Generation Z, Millennials, or Generation X, then it's a safe bet that you'll be successful in implementing this tech. That doesn't mean Boomers or the Silent generation won't be into it as well, just not as much.
Messenger Marketing is simply another way to communicate. Just like years ago when you recognized the advantages of social media as a marketing channel, think of this as a new way to have a conversation with your current and future customers. As consumer attention spans wane, the sales will go to those that can deliver the right message, at the right time, in the right place.
As to the business model most suited to take advantage of Messenger Marketing, it's not wrong to say that it can benefit all models. Whether you are B2B, B2C, a startup, a solopreneur, a small to midsize business (SMB), an online store, a retail store, or a local service business. You can easily incorporate any or all of the three techniques by considering creative ways they can work within your sales or service processes.
How Much Does Messenger Marketing Cost?
Compared to other technologies that you might use as part of your digital marketing plan, Messenger Marketing has both a cost to implement and a cost to operate. The latter is mostly the labor required to interact with your customers. There is certainly a very high level of automation in all the techniques, but ultimately you may only be able to close the deal with human interaction, where there is a better understanding of the nuance within the messages.
Let's examine the specific cost factors of each technology:
Facebook Messenger – there is no monthly cost in using the core Messenger functionality that is part of Facebook. You simply enable private messages from within your business page settings, then install the Facebook Messenger App on your smartphone and you're ready to start communicating with Facebook users.

You can also install the free Facebook Chat Plugin on your website to make it easier for prospects to communicate without having to be on your Facebook page. This does require some technical capabilities, so you may need to reach out to your website design company for assistance. After installing the code, you'll see a Messenger icon in the lower right portion of your website, which visitors can click to initiate a conversation with your business via Messenger. It's important to note that despite Facebook calling this a "Chat" plugin, it's not a Chatbot as there are no automated responses, nor is it a Live Chat because the business may be offline when a website visitor message them. There is a way to create an actual Facebook Messenger Chatbot, which we will cover in the next section.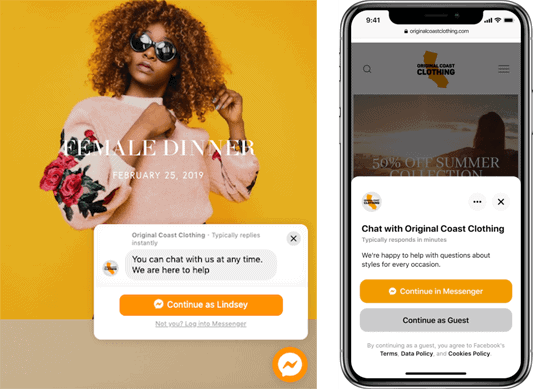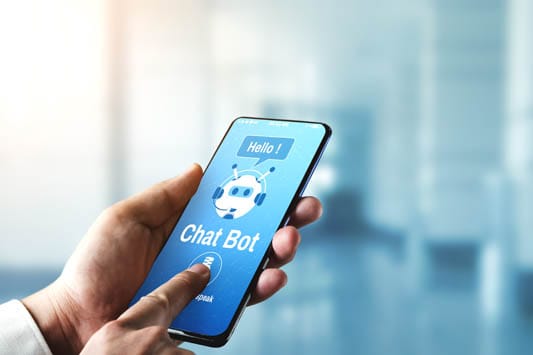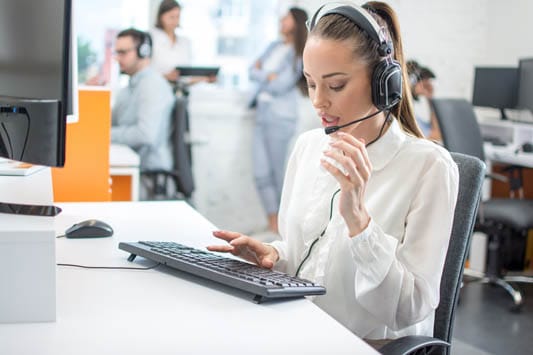 ChatBots – the cost of a ChatBot ranges from free to upwards of hundreds of dollars per month. You'll need to review the feature set to determine how much you want to spend on the best Chatbot for your small business website. A low-cost Chatbot will perform basic functions, but may frustrate users due to their simplistic responses, whereas a premium Chatbot can interact in a more human like manner.

Here are some of the more advanced features available in a Chatbot:

Google Natural Language Processing (NLP)
Advanced Text Responses
Transfer to Live Chat Agent
Facebook Messenger integration
Search your Website
Collect Email Addresses
Take Voice Messages
Call Me Back Requests
Onsite Retargeting – Keep users engaged by showing fresh campaigns to returning visitors
Exit Intent Popup
Visual Workflow Builder
Image and YouTube Support
Live Chat – If you want Live Chat, you can start with an advanced Chatbot which can convert itself to Live Chat should the website visitor request a live agent. Or you may decide to ditch the bot altogether and only offer Live Chat. While a Chatbot can operate 24×7, your Live Chat will only function during the times of day when you have someone physically able to respond to requests from the website. Just like you can hire an answering service for phone calls, there are also Live Agent Chat Services that you can hire should you desire to operate your Live Chat after hours. The cost for these depends on the difficulty level of answering questions about your products or services as well as for the total number of Live Chat Agents you need per hour.
SMS Marketing – much like email marketing, the costs for SMS Messaging are based on the number of text subscribers that you message monthly. Most popular Customer Relationship Management (CRM) systems and Content Management Systems (CMS) like WordPress, may already be integrated with business SMS Service Providers that operate in the background to send and receive these messages. A typical provide may charge $0.0075 per message with a $25 per month minimum.

Additional costs relative to SMS Marketing:

The cost per month to lease a dedicated short code, which is the five-to-six digit number that acts as the recipient of the keyword, is $500. The less expensive shared short codes were banned in 2021 due to abuse and are no longer available.


A reasonable alternative to dedicated short codes is to use a dedicated toll-free number. While they cost less, they are limited to sending only one transaction per second, and they are more difficult to remember with ten digits compared to six digits for a short code.


Depending on your current telephone system setup, you may be able to use a local ten digit number instead of a toll-free number. If your client base is in a specific geographical location, using the more recognizable local area code can improve your local marketing with better open rates.


There is an additional cost for SMS Marketing when you send images, in which case the SMS Messaging Service is converted to the more costly Multimedia Messaging Service (MMS).
Are You Ready to Get Social With New Ways to Connect With Your Target Market?
Select Digital Marketing Plan Levels Include Messenger Marketing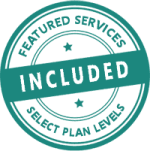 You'll Get Social With These Featured Services

Facebook Messenger
| Starter Plan | Growth Plan | Pro Plan |
| --- | --- | --- |
| | | |
As of June 2020, there were 2.7 billion Facebook users worldwide. It's likely that many of them are your target market, so why not use the built-in tool called Facebook Messenger to communicate with them? Direct message from the app or using Chat Bots.

ChatBots / Live Chat
| Starter Plan | Growth Plan | Pro Plan |
| --- | --- | --- |
| | | |
The best salesperson you have is your website because it's open 24/7. But since you can't be there all the time, why not let Artificial Intelligence (AI) help you out. ChatBots can answer basic questions and even transfer visitors to a Live Chat operator.

SMS (text) Marketing
| Starter Plan | Growth Plan | Pro Plan |
| --- | --- | --- |
| | | |
People "check" email. They "get" SMS messages. Your contacts are extremely likely to read texts, making them perfect for reminder messages and flash sales.
Start with a free analysis of your digital marketing.