Step into the spotlight to grow your business
Make Your Business Stand Out to Get Seen
The entrepreneurs dream, the startups vision. Each small business owner starts out with an idea in their mind's eye, a concept for an existing or new product or service, perhaps addressing a need in the market to do it better or faster. Whatever the reason, they must put that idea into practice with words and pictures to advertise what it is. But sometimes they may have difficulty conveying the benefits in such a way that resonates with the target market. How people perceive your business is all that really matters, and no matter how hard you try, if that perception misses the mark on what the customer needs, you'll never be successful.
Seen is defined as "something that has been looked at or noticed". Often seen is used as the past tense of see, meaning to perceive as in "to become aware of through the senses", or to consider as in "judge or regard; look upon;", and even to peruse as in "observe, check out, and look over carefully or inspect". The intensity your potential customers put into evaluation of your product or service will vary. Some may purchase sight unseen, while others will read your blogs, download case studies, watch videos, subscribe to your email newsletter, or scrutinize your product photos before deciding to make a purchase.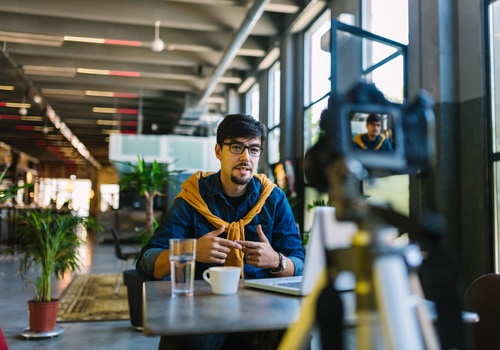 It's great when your target market finds your business, but do they see the real you? Are you getting your brand's true message out there in a way that says your products or services are the best solutions? To Get Seen could also be paraphrased to "get heard", a confirmation that you are both saying and showing potential customers exactly how your business can help them. It's an old cliché but still rings true today, that a "picture is worth a thousand words". Get seen and heard with our Content Marketing, Video Marketing, and Product Photography services to step into the spotlight to grow your business.
Great content creation and promotion starts with a content marketing strategy. Changing how your business is seen is achieved through content writing services, explainer videos, marketing videos, and product photography. We write, script, produce, edit, and promote your content to get your message seen in the best light possible.
You'll Get Seen in 3 Core Areas With 12 Specific Services
So much of your visibility with local marketing, search marketing, and social commerce depends on the quality of your content creation and promotion. Don't leave it up to chance, get seen by your target market with our content writing services. As a content marketing agency, we offer skilled copywriters for your website content, social media content, and email content:
If you want better placement in Google search results, then look no further than marketing videos. Not only can these show up on page 1 of Google, but they can also be uploaded to YouTube, the 3rd largest search engine. Let us help you get seen on desktop, mobile, email, and social media platforms with our full-service video marketing package (requires additional fees):

Custom video production that highlights your products or services. We'll write the script, coordinate the video shoot, then edit the final piece with any voice-over as necessary. This service is not included in the package pricing and will require a quotation.

When you need to explain something and don't want to spend the money on a video production, these animated videos are the answer. Complete with scripting, animation, and voice-over.

Send a personal video message as a follow-up email to customers or prospects to say thank you or ask them to sign up for your services. Requires a webcam and microphone on your computer.

Why not let customers see inside your business to get to know you better. This works with Google maps street view and lets people walk right in. This service is not included in the package pricing and will require a quotation.
Yes, any smartphone today can take amazing pictures, but do you understand composition, lighting, or Photoshop editing? With so much competition in ecommerce marketing, your product shots need to be perfect and tell a compelling story. We can help you get seen with our product photography services (packages do not include product photography pricing):

If you're using a headshot from 10 years ago, or a selfie-based image where your head looks too big, then let us help you get the perfect picture for your website or social media profiles.

Display your product in the best light (literally) with our custom staged product photographs, with either a pleasant background or a transparent one. This service is not included in the package pricing and will require a quotation.

Want to shoot at your location to highlight products or employees? We come to you, complete with all the gear for a temporary photo studio. This service is not included in the package pricing and will require a quotation.
Are You Ready to Get Seen More Often and Look Better Than Your Competition?