Get a content creation team to promote your small business
Tell the Story About Your Brand With Content Writing Services
At Terzetto Digital, as a content marketing agency, we help you Get Seen. From website and social media content to blogging, we offer production and promotion in each integrated digital marketing plan.
Just another way that we are committed to working with you to achieve success and to help you Harmonize Your Digital Marketing℠.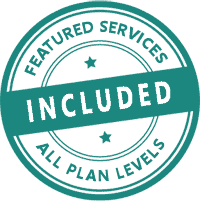 What is Content Marketing?
The greatest gift that the creation of the Internet gave to modern society is information. When you want to find out about anything or anyone, you just "Google It". No longer do we need to purchase a physical collection of books, like the Encyclopedia Britannica, to learn about history. No more driving to the library to read a book, just to find out that someone else has already checked it out. Saying goodbye to the Dewy Decimal System and hello to Search Engine Results Pages (SERPs) is about more than convenience or speed. The fact is the Internet is a great equalizer, allowing a small business to compete with large enterprise at a fraction of the cost simply by writing copy. This new form of content creation, when placed on a small business website or used in digital advertising, is the equivalent of a gold rush called digital content marketing.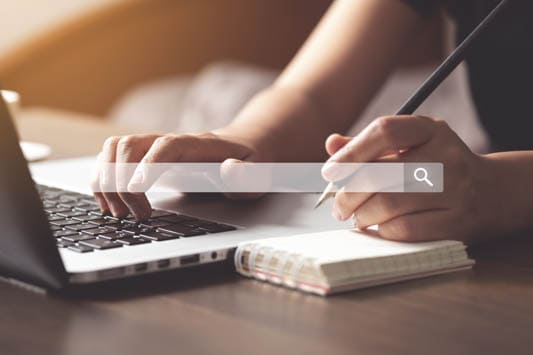 But just how do you market words? It's not as easy as it would seem, considering how much the Internet has grown since inception, with 4.7+ billion internet users as of January 2021. That is a lot of potential eyeballs on your message, but then again, those users had the option to visit over 1.83 billion websites on the Internet. Add to that the huge amount of information we process daily from social media feeds, 24×7 news updates, and multitasking on multiple devices, it's no wonder that the attention span of website visitors is short. But I digress, as even I'm drifting off topic. How you rise to the top to be found by your target market through your content writing is to write well, write long, and write often.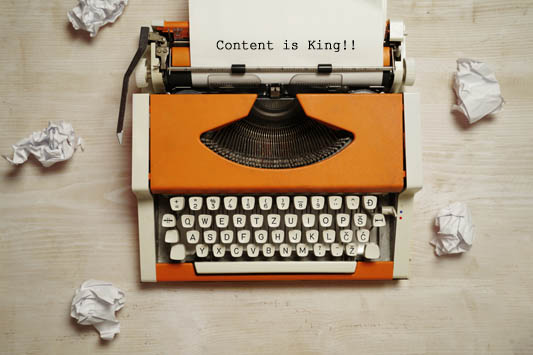 An
essay written in 1996 by Bill Gates, titled "Content is King"
, still rings true today. He was comparing the future of the Internet to the past successes of the television industry, where the winners were those that "used the medium to deliver information and entertainment". Today, over 25 years after Bill Gates wrote that, it is still the overarching goal of content marketing. That is, to elevate your message above the competition by using engaging digital content to pique your target audience's curiosity and educate them on a topic, thereby creating an enjoyable experience that results in a purchase.
There are several ways in which you can get started with content marketing:
Content Marketing Strategy – before you write a single word of website content, you need to write thousands of words that will outline your goals and objectives. To meet the demands of writing often, you need to think like a content marketing agency and create an annual content calendar. Having a schedule helps you plan holiday marketing and can make for a stress-free content creation process.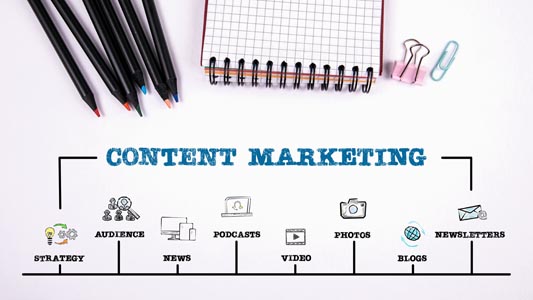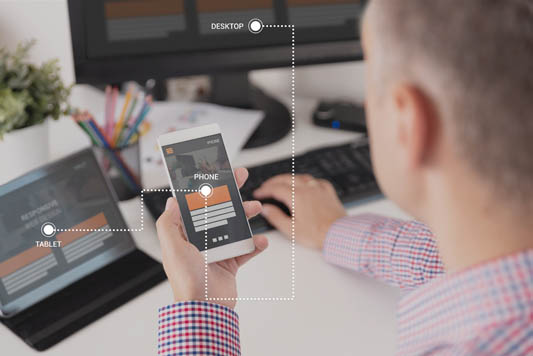 Website Marketing – is your website mobile friendly? Visiting a website from a mobile device now accounts for over half of web traffic worldwide. The last thing you want to do is spend money on copywriting services for web content that will be difficult to read on a smartphone. Take the time in advance of any content distribution to get your small business website design mobile-friendly.
Ecommerce Marketing – selling products online requires that you are writing copy detailed enough to explain all the features and benefits of the product. While having excellent product photography might seem obvious, many times you can get better results with video marketing. Plus, with video, you should create text transcripts for web accessibility compliance, and then you can repurpose the text for blogs.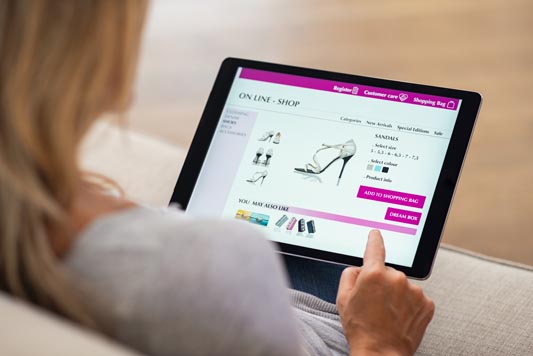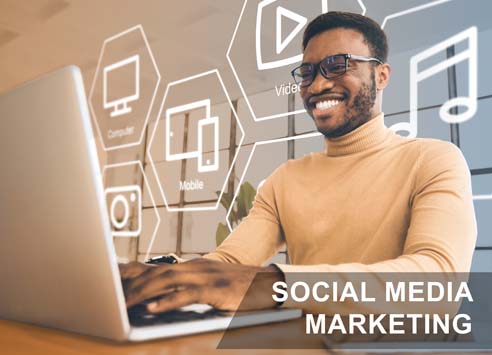 Social Media Management – while the benefits of social media marketing are numerous, the sheer volume of social media content creation can be intense. You may want to hire a social media agency to maintain posting consistency, thus allowing you to focus on more of the customer service aspects of your social media presence.
Where Would Content Marketing be Used?
When you consider all the ways people will interact with your brand from prospect to lifetime customer, you'll realize that your messaging needs to be clear, concise, and consistent. Furthermore, there should be a cohesive interconnection between customer touchpoints across all channels. This is called holistic marketing, where "the whole is greater than the sum of its parts". In other words, don't think that your email marketing content or small business blogs are a waste of time because you are not seeing a direct correlation between those digital content marketing techniques and sales. The buyer's journey can be erratic, meaning they may learn about your product or service in many ways, and even from many different devices. Regardless of the logical or illogical path they follow, you can leverage content marketing to ensure they discover your brand along the way.
Let's look at some of the ways this can happen:
Digital Marketing Strategy – understanding your target market is the key to successfully integrating many different marketing channels. It starts with research and a written plan that will guide you in all your content creation efforts. What problems do they have that your product or service solves? Which platforms do they visit while they investigate a solution? How do they like to gather information?


Website Content – think of your website like the hub of all your digital content. Your website is the only asset you own and have full control of, as compared to others like a social media platform. Updating your web content frequently, such as writing informative blog posts, tells Google and your prospects to visit often because you must have something important to share. It also protects your content in the off chance that any of the other platforms you post on shut down.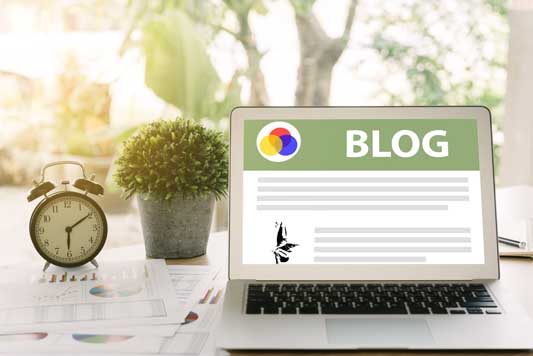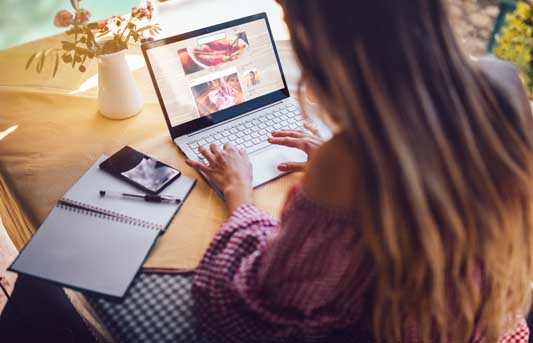 Website Landing Page – these are special, stand-alone web pages that are usually not connected to your main website. They are purposely focused on a narrow topic and can be used to link prospects to an offer that you make through pay per click advertising or an email marketing campaign. The page content can be short, such as a simple form they need to complete, or long, giving them more details about your products features, customer testimonials, and finally a call-to-action button.


Ecommerce Website – there is a tremendous opportunity for writing copy when it comes to online product sales. Unless your product is uniquely yours and you have no competition, you'll want to differentiate your product descriptions to eliminate duplicate content issues. Plus, the more detail you can give in terms of product benefits, the easier it is for prospects to understand how your product can be the solution they have been seeking.
Social Media Content – while you'll need to maintain a high volume of posts on numerous platforms, luckily, they will be shorter in terms of written copy length. That said, many of these platforms require high quality photography or video content that can be time consuming to produce. A good trick to save time is to use content curation, whereby you repost information from others that you know your audience can benefit from.


Email Marketing Content – having a monthly email newsletter is another fantastic way to reach your prospects. These are typically seen as educational in nature, consisting of how-to articles, or repurposed information from blog posts. They can certainly be used to introduce sales discounts or if you have added a new feature or benefit to your products or services.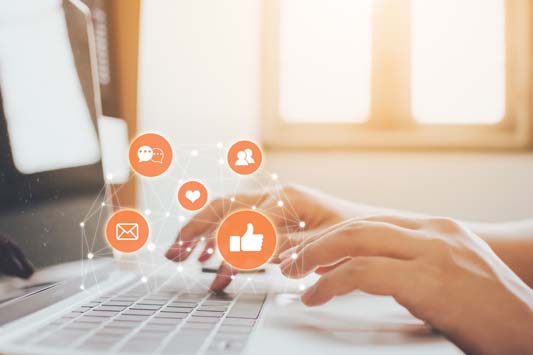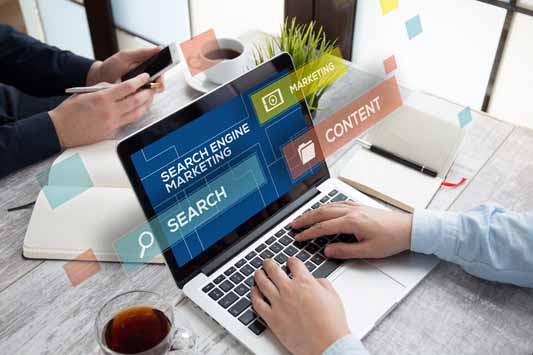 Digital Advertising – when your advertising strategy needs a boost, writing attention grabbing headlines can be the difference between winning the sale or being ignored. Whether your paid search ads are for social media ads or display ads on Google Ads, you'll certainly face great competition and writing copy that speaks to your target markets needs is a must.


Marketing Videos – when the written word becomes a voice-over to the action on-screen, you can be assured that prospects pay attention. The visual medium of short-form video allows consumers to absorb your content creation both in the context of the narrative, as well as in the imagery and actions taking place within each scene.
Local Advertising – having a local retail presence can offer more opportunities than an online only store to message customers through signage, personal conversations, and local events. This is where a cohesive message requires extra care and attention as to convey the same voice to the consumer when converted from digital content marketing to local marketing in the printed or physical sense.


Online Reputation Management – you're probably asking how can a third-party review that you don't control be important to your content strategy? The term User Generated Content (UGC) is a powerful way to get customers to be like free copywriting services for you. All you need to do is provide a high-quality product or service and then ask them for a review. The idea is great service will result in a great review.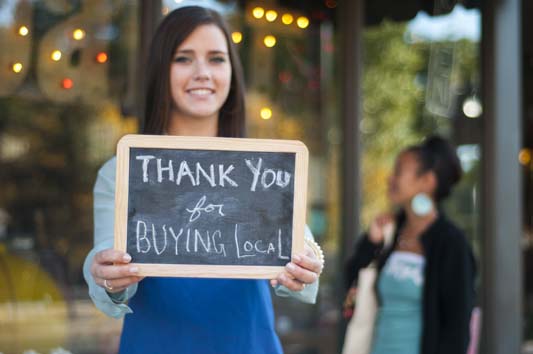 When Would Content Marketing be Used?
As search engines such as Google, Bing, and Yahoo have matured, so too has the sophistication of the algorithms that determine which website content deserves to be ranked at the top of the results pages. Because of this, your small business SEO strategy must include digital content marketing. There are well over 200 ranking factors that Google considers when evaluating the quality of a website, but none is as important as hiring a website content writer to produce unique copy. A professionally written blog post that contains 2,000 or more words, whose web designers have made it equally as well visually pleasing, will get the attention of Google and website visitors alike.
A good starting point is to answer the question "what does content mean to my target audience"? Let's say for example, that your digital marketing strategy indicated your prospects liked the information from your small business blogs. That's perfect because blogging can help you establish that you are an expert in your industry. As the bar to publish information to the masses has been lowered, so too has the credibility. There are so many free or low-cost ways to put content online, that it can be difficult to know if you can trust what you are reading. By blogging you are building authority in the eyes of Google, which can improve your chances of being shown in the search engine results pages as a reliable resource on the subject matter.
Writing an authoritative blog takes time. Not just time in hours to write each blog post, but also time in months for Google to say "hey, this website has consistently written informative articles that visitors spend time reading, and just as important, other websites are linking to this blog, so it must be worth ranking". That's oversimplified because no one really knows what Google is thinking, but they have published Search Quality Rating Guidelines which do discuss the concept of Expertise, Authoritativeness, and Trustworthiness (aka E-A-T). It is not a ranking factor by itself, but it is indicative that Google does consider the quality of website content important enough to add to its' content guidelines.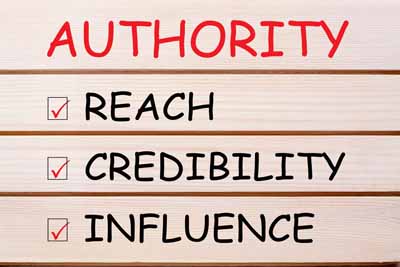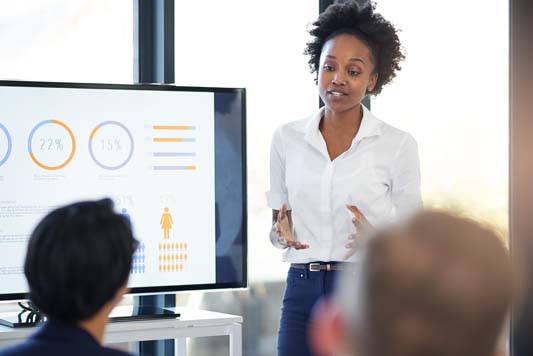 Search Intent – perhaps the most perplexing for your small business search engine optimization is the concept of what did the customer really want from their search terms? Not all Google users are created equal, and some may use enter terms into the Google search box that yield inaccurate results, at least from their perspective. You certainly can't be a mind reader, nor can you possibly write content for your blog that covers such a wide range of topics that it no longer means anything to anyone. The answer is that you need to perform in depth research into the blog topic to isolate these four basic search intents:

Informational – The searcher is trying to answer a specific question. They will include terms like "how to", "what is", "where is", "why do", etc.
Navigational – The searcher is looking for a specific brand and is unsure of the website address.
Transactional – The searcher wants to complete some type of an action, like an online purchase, an email subscription, a phone call, etc. .
Commercial – They are most certainly seeking business products or services.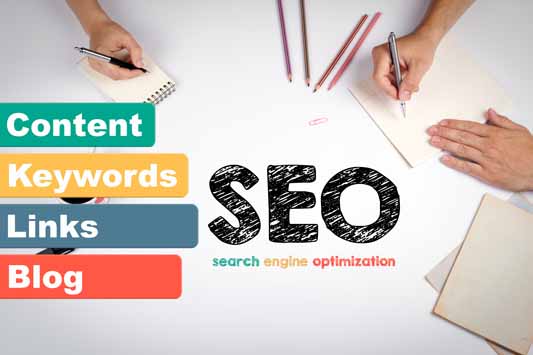 Keyword Research – a direct extension of search intent is the understanding of topical keywords to include in your blog. This again assists the searcher as you are not attempting to write for a single keyword, rather around a cluster of meaningful concepts relative to the subject matter. As an example, if you were creating a blog about "how to make a TikTok", you'd want to discuss the basics of video recording, which includes topics like lighting, backgrounds, audio, video editing, and so on.

Another crucial factor with keywords is to determine just how popular they are. Writing a blog on a topic that absolutely no one will ever search on is not an effective way to generate leads. The simple and free way to discover keyword popularity is with the Google Keyword Planner. You just enter a list of keywords, and it will tell you the monthly search volume as well as the difficulty, called competition, to rank for that keyword. Most professional SEO services use commercial tools that require a monthly fee as those provide far more details relative to technical SEO.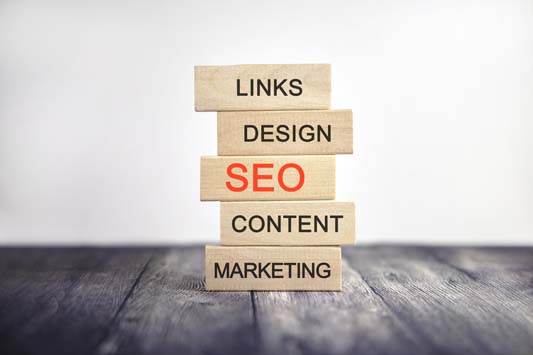 Internal Links – it is best to write blogs as informative articles, but that doesn't mean you can't drop a reference to a product or service that you provide into the copy. Then, because Google appreciates when you provide links to other information in an article, you would just create a link from that keyword to the appropriate web page. There are other considerations as to what part of the copy you use for the link and just how many internal links you should have.


External Links – the World Wide Web is just that, a network of interlinked web pages. If all you ever did was just link to your own internal pages, there would be little basis for the discovery of innovative ideas. As you write your blog, you'll want to find reputable articles that you can link to that are not your competitors. This can be a more challenging aspect of blogging as you'll need to closely examine the articles before you link to them to ensure they are up-to-date and accurate for the subject matter they cover.
Images – reading long blocks of text without any breaks is boring. Those breaks can come in the form of new paragraphs, new section headings, bulleted lists, or images. We find that adding images is a terrific way to convey your textual information into that of a visual one. Because people process images much faster than reading, this technique can make your blog more interesting. There are plenty of free image websites as well as those that require a one-time fee (called a royalty free license). It is important to note that you should always obtain the right to use an image, otherwise you may be violating copyright laws.


Videos – beyond images, a video can accelerate the understanding of the topic you are writing about. Whether that is through a short product demonstration, the addition of audible voice or music, or the inclusion of multiple moving images. Consider your capabilities here as poorly shot video can detract the viewer, so you'll need to determine if you can purchase stock video footage to cover the topic and if not, just how much effort you want to put into video production.
Who is Content Marketing For?
When an entrepreneur starts a new business, the idea behind the business comes from deep within. It's that gut feeling that ignites the startup, launching them on the path to making their dream a reality. Perhaps they've invented something, discovered a gap in the marketplace, or they just think they can deliver a better experience on an existing business model. Whatever the reasons, they must quickly master the art of distilling their idea into words. From writing a business plan to pitching a VC, it's important to articulate the what, how, and why of your business. Most of us start with the what and finish with the how, but the why is difficult. In a 2009 Tedx Talk, author and speaker Simon Sinek introduced what he called the Golden Circle, which emphasized starting with the why. This concept drives home the point that people make purchasing decisions based on emotion, not logic, therefore sharing your why, which is the purpose of your business, is far more powerful than the what or how.
Crafting your business story into meaningful words can be difficult. You may be a great writer when it comes to college essays, sending emails, or writing letters to family. But as you stare at a blank page and start to process all the thoughts in your head as to the purpose of your business, you freeze. You can see the vision of your idea in your mind's eye, and you feel the passion as if it were a fire in the pit of your stomach. Yet your keyboard sits silently in front of you, yearning for you to start the clickety clack that will transform each key stroke into your perfect business story.
The good news is you're not alone. Writing can be challenging for everyone when the subject matter is something about you personally, or in this case, when you need to describe your business. Because you operate the business daily, you develop tunnel vision. Yes, you are the expert in your industry, so you can talk about it very easily, but that also limits your capabilities due to pre-conceived notions. You start from a place where you assume everyone should be, but they're not. Perhaps you use too much industry jargon or put out acronyms without explaining what they mean. The result is typically very short web content pages because you don't know what to say, or a lack of sales because your target audience doesn't understand what you are saying.
For all these reasons, you may want to collaborate with a content marketing agency to leverage your industry knowledge with their content writing services. This can save you time and frustration while yielding great copy for all your digital content marketing needs. Here are some effortless ways to get started: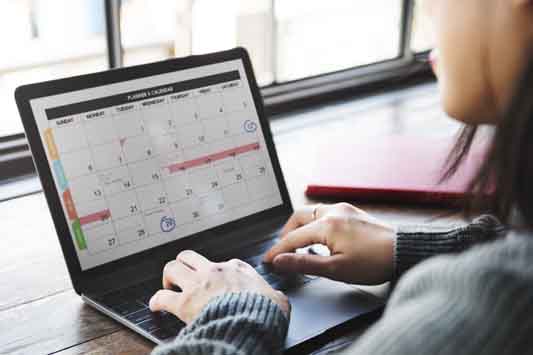 Content Calendar – think like a publisher creating a monthly magazine. They produce themes in advance and then work backwards to meet deadlines. Using a blank 12-month calendar, start to populate months where there may be industry related themes. If there are none, create themes by month and then ideas for the type of content that could be written to support that theme.
Record Your Thoughts – when we ask clients questions in person regarding their business, they can often talk about it for several minutes. If we sent them that same question by email, we may never get a response or if we do, it'll be short sentence. Use the voice recorder on your smartphone to talk about your business, that way copywriting services can listen to your explanation to help them write more accurately.
Spelling and Grammar – no offense to you dear reader as we hope you'll become a client soon, but we've had plenty of our existing clients provide us with web content or email content that is littered with typos and grammatical errors. Aside from our anxiety about having to approach the client about this issue, not correcting them could have a devastating effect on sales. Unbelievably, there was a case where a client, who did their own content writing, received feedback from a website visitor that they wouldn't do business with them due to a grammar error. Yes, that is extreme, but the fact that they lost a sale over something so simple amplifies the need to outsource your content writing services.
Look for Inspiration – writing on a scheduled basis can be good as it forces you to get it done. But you must have the muse, otherwise you're just wasting time and the resulting copy will not be very good. Perhaps you can talk a walk and record your thoughts instead of sitting at your desk, or maybe create an area in your home or office that is dedicated just to writing. We've had clients that would only write when they travel as being in a new place inspired them. Whatever you find that works for you to create an environment conducive to writing.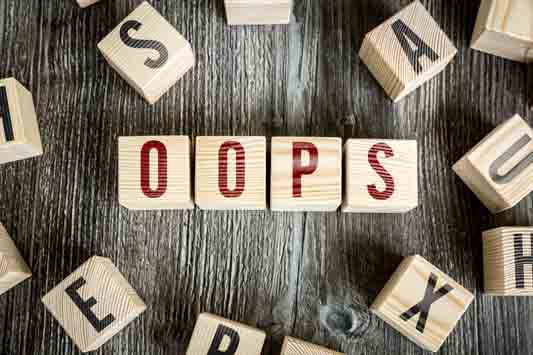 How Much Does Content Marketing Cost?
Make no mistake, feeding content creation is a never-ending cycle. There are clearly numerous places within your small business marketing that require content. Keeping them fed continuously is very time consuming when you consider the process, from ideation and writing to editing and posting. But not accepting this as an investment in your future success means that you are bound to fail. Gone are the days when you could just create a website and do nothing else, never updating it or posting anything to support your social media presence. The Internet has made it easier and less expensive than ever to start a small business, so be sure to allocate that savings to your digital content marketing strategy.
Writing length and quality are the price levers that you'll need to contend with when determining the cost of content marketing. The length varies depending on where the content will be placed, from 280-character tweets to 2,000-word small business blogs. But while quality can be more subjective, there is a way to quantify it using the Flesch-Kincaid Grade Level Formula. This was developed in 1975 for the U.S. Navy, converting the reading ease test created by Rudolf Flesch, into the U.S. grade level of education chart based on the research of J. Peter Kincaid. You may think that you'll need copy written at a college level, but the fact is that the
average American has a readability level equivalent to a 12- to 14-year-old middle school child
(7th to 8th grade). This measure has become so popular that you can
evaluate any Microsoft Word document by enabling readability statistics
. For example, this web page content was written in Word and has a grade level of 11.4, representing a high school junior (we like to think our website visitors are above average!).
When you hire freelance copywriting services, they typically charge in a range of $.10 to $1.00 per word. That fee variation takes into consideration how complex the topic is to write about, as well as the experience level of the specific writer. This is not helpful when you are attempting to create a marketing budget, as you wouldn't have a clue as to how many words you need per month, nor can you assess the quality of writing until after the piece is written. A better approach is to hire a content marketing agency, where you can get bundled content writing services as part of a fixed monthly fee. This makes budgeting easier and provides better overall results from a holistic marketing perspective.
Here are some cost-effective content marketing ways on how to get traffic to your website: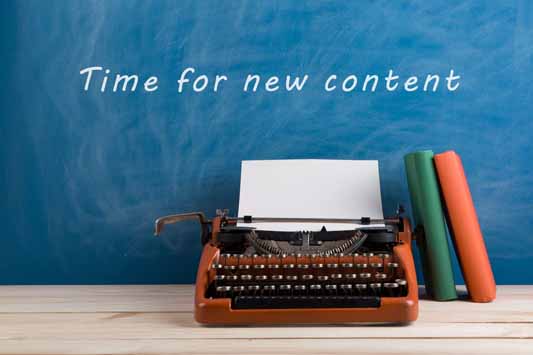 Website Copywriting – – as the star of your small business marketing, your website should stand-out in terms of the information that it provides to your target market. A thorough website content writer can help you structure the copy in logical silos to make it easier for prospects to understand, which is also helpful for Google from a technical SEO perspective.
Blog Copywriting – the secret weapon of a great content marketing strategy is your small business blogs. Think of this like a soap box where you get to share your industry knowledge in a way that can attract both customers and Google to your authority. This is where you'll write the most and longest, creating 1,000-to-2,000-word posts with stunning images and supporting statistics.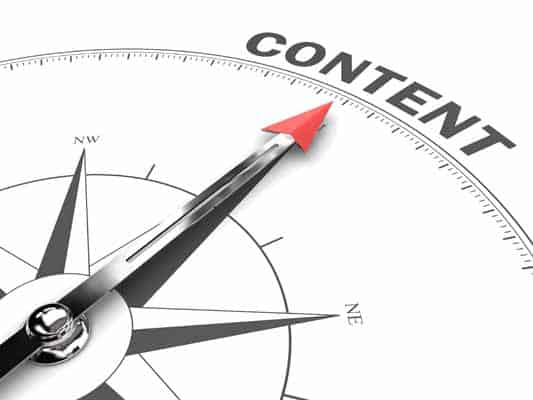 Website Landing Page Copywriting – these unique pages, sometimes called high-converting sales pages, require that special touch that only a content marketing agency can bring. They are typically linked to from paid search ads that in themselves should be strategically written to elicit visitors to click. Furthermore, the digital analytics from these pages can be used to enhance the conversion optimization through adjustments to the web content.
Industry Content Curation – you may be the expert at your small business, but what about all the other experts in your trade? Not all of them would be considered competitors, so a clever way to keep your customers informed on the latest trends in your industry is through content curation. You can use memberships that you may have in various associations, magazines, or Facebook Groups to gather relevant content and share it as email content, social media content creation, or as a blog post.
Interactive Content – Yes, words on a page can be written to be engaging, with images or videos to back it up. But what if you could create content that required visitors to do more than read or watch? That is why you may want to consider a new breed of content, called interactive content, to raise the bar on your competition. These include calculators, quizzes, surveys, interactive e-books, or branded games.
Are You Ready to Get Seen by Prospects to Increase Revenue With Content Marketing?
All Digital Marketing Plan Levels Include Content Marketing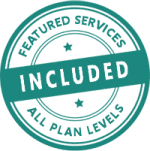 You'll Get Seen With These Featured Services

Website Copywriting
| Starter Plan | Growth Plan | Pro Plan |
| --- | --- | --- |
| | | |
One of the most difficult tasks you'll face as a business owner is to write copy about your own business. Yes, you're the expert on it, but it can be tough to write about it. Our team of writers will work with you to craft the perfect story to attract your target audience.

Blog Copywriting
| Starter Plan | Growth Plan | Pro Plan |
| --- | --- | --- |
| 1 | 2 | 3 |
Fresh content on a website is an important part of engaging the target market. Our premium writing team will create compelling blog posts containing your target keywords or topics you suggest.

Visual Assets included on each Blog Post
| Starter Plan | Growth Plan | Pro Plan |
| --- | --- | --- |
| 1 | 1 | 2 |
The average human being has an attention span of eight seconds. Adding stock images to break up copy on a blog post can result in better engagement.

Industry Content Curation
| Starter Plan | Growth Plan | Pro Plan |
| --- | --- | --- |
| 1 | 2 | 3 |
We curate and post articles written by third parties on topics that may interest your audience. These will include a short text description as to why this content is important for your target market.

Landing Page Copywriting
| Starter Plan | Growth Plan | Pro Plan |
| --- | --- | --- |
| | | |
Sending people from paid advertisements to your website can be distracting as the menus and content may not match the ad. A better way is a focused sales page where the copy entices your target audience to take action.
Start with a free analysis of your digital marketing.