Get a faster response with paid search to boost your sales
Stay on Budget and Grow Your Business With Pay per Click Advertising
At Terzetto Digital, we agree that "time is money". Get Found today with our paid search engine marketing included in each integrated digital marketing plan while waiting for organic Google rankings.
Just another way that we are committed to working with you to achieve success and to help you Harmonize Your Digital Marketing℠.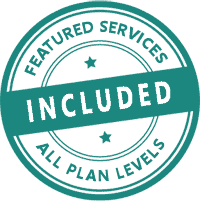 What is Digital Advertising?
When you consider your Internet marketing options, there are three types of digital media marketing:
Owned Media – these are the digital platforms that you control at no cost, such as your small business website, blogging sites like LinkedIn, Medium.com or Blogger.com, and social media platforms like Facebook, Twitter, Instagram, Pinterest or YouTube. While you may not technically "own" these channels, you do control the content creation and can post for free.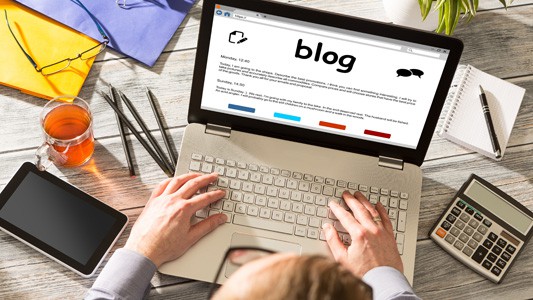 Earned Media – this is essentially user-generated content, which you "earn" by having sharable social media content, great customer service to improve your online reputation with reviews, or when the press or public comment on your brand through any form of media. Although this is considered free advertising, it does require an investment in digital marketing services to gain exposure.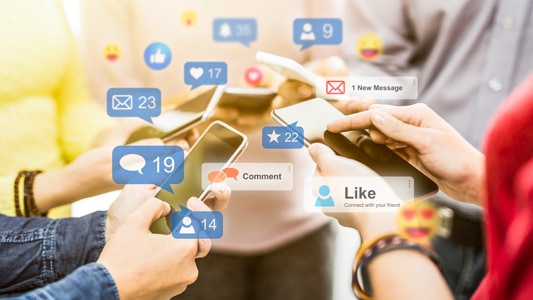 Paid Media – this can be viewed as a combination of Owned and Earned Media as you can use it on the same platforms, except that you must pay for the digital advertising placement, often called sponsored advertising or influencer marketing. While this requires a larger investment than the others, it does provide access to a wider audience through additional third-party channels that you could not reach otherwise.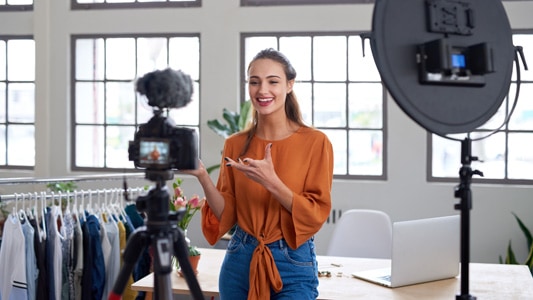 While any Terzetto Digital marketing plan can help you with Owned, Earned, and Paid Media, for the purposes of this discussion, we'll focus on Paid Media as synonymous with Digital Advertising. That said, there are many names used to describe the tactic of using paid advertising to get traffic to your website landing page:
Paid Search
Paid Advertising
Pay per Click Advertising (PPC)
Search Engine Marketing (SEM)
Search Marketing
Google Ads (formerly known as Google Adwords)

Google Shopping Ads
Google Local Service Ads
Gmail Sponsored Promotions

Microsoft Advertising (Bing and Yahoo)
Retargeting Ads (also known as Remarketing Ads)
Social Media Ads

Facebook Ads

Facebook Sponsored Ads
Boosted Facebook Posts

Twitter Ads
Instagram Ads
Pinterest Ads
LinkedIn Ads

YouTube Ads

Skippable In-stream Ads (pre-roll or mid-roll)
Non-skippable In-stream Ads (including bumper ads)
Video Discovery Ads (formerly known as in-display ads)
Non-video Ads (i.e., overlays and banners)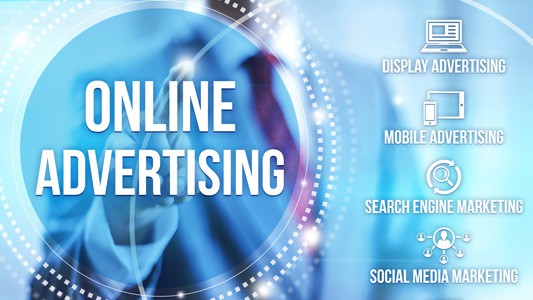 While each platform has its nuances, the basic idea is that your ads are associated with the keywords that someone is searching on and will therefore be displayed in a manner where they can read or view the ad to decide if it matches their needs. People who are interested in what you are advertising will visit your website landing page or any other place on the Internet that you want them to go by clicking on links, banner ads, video ads, or social media ads. Each click on any of these will cost you, the advertiser, money. The advertising fees will vary based on the type of ad, where it is placed, and how much competition there is for the keywords in the ad.
Where Would Digital Advertising be Used?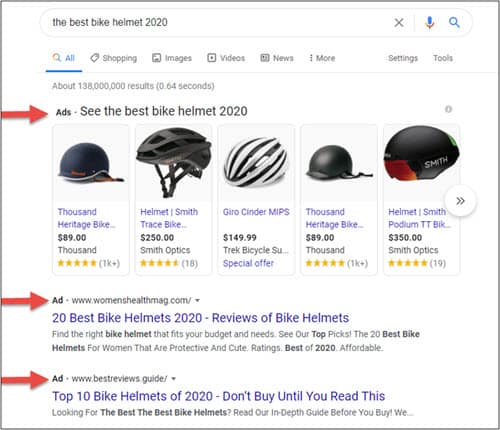 Each of us sees many digital advertisements displayed every day on our computer web browsers and smartphones. These can be seen on Google, Yahoo, or Bing in the Search Engine Results Pages (SERPs) after we enter a search query. What gets displayed as an ad will vary based on your search query and the keywords used, which is called search intent. For example, searching for "the best bike trails" would not display any ads because riding a bike on a trail is generally free. But if one was to search for "the best bike helmet 2020", then you'd see both Google Shopping Ads and Google Text-Based Ads because the search intent was likely to purchase a bike helmet.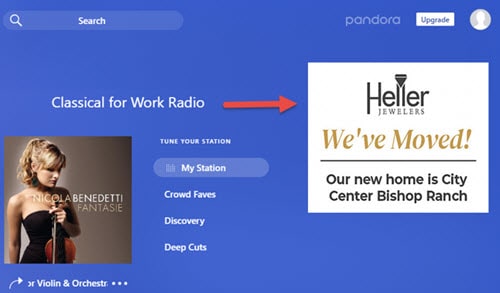 Your small business would want to place ads on the websites where your target market can see them. That's why it's so important to have a documented strategic plan so that you can identify these places through persona development, keyword research, and competitor analysis. For example, let's consider Heller Jewelers in San Ramon, California, who recently moved locations after 23 years. They chose to place a display ad about the new location on Pandora Radio under the "Classical Music for Work" station because their research indicated that most of their clients listen to classical music. This was a geographically targeted ad, or what you might call local advertising, which would only display for listeners in the San Francisco Bay Area.
Once you've discovered the perfect website to reach your audience, your next challenge is what type of ad to purchase. While there are many options, we'll cover a few of the most common here:
Text-Based Ads – These will be seen after searching for information on Google, Bing, or Yahoo. The ad will be labeled as "Sponsored Ads", or "Ads", or "Ads related to" with text that describes what they offer and will be related to the information that the person was searching for. There are many optional settings to increase visibility and usefulness, such as Ad Extensions, Phone Call Tracking, and Keyword Insertion. This is the fastest to produce and least expensive type of ad because it only requires the ad copy and call to action (CTA) to be written.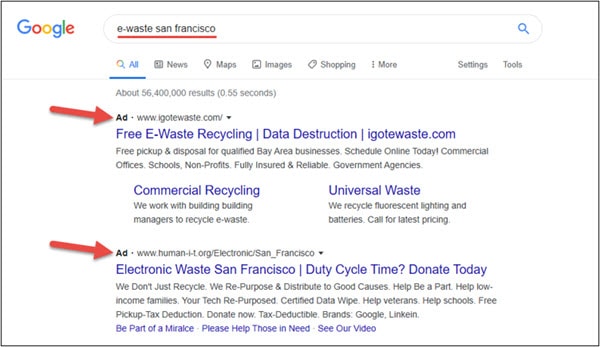 Display Ads (also known as Banner Ads) – This type of ad is graphical in nature and will either be a static image or an animated GIF. They have the added advantage over text ads in that they convey more information with imagery, will stand out and get noticed with movement, and can be designed in several different sizes. The placement of these is not limited to the SERPs as they can be displayed on various third-party websites, as in the Pandora Radio example above, and on the Google Display Network, which has sites such as Google Finance, Gmail, Blogger, and YouTube, as well as on mobile apps. This type of ad is more time consuming to produce as it requires not only the ad copy to be written, but also the graphics must be incorporated.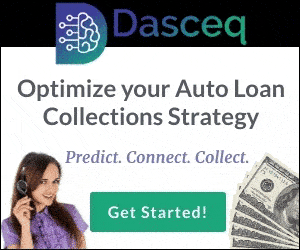 Video Ads – Combining the best of text and display ads, this type of ad leverages text through open/closed captioning and transcripts, with graphics and movement to engage prospects. These can be displayed on YouTube or Google video partner sites in various ways, such as in-stream, in-article, or in-feed. Using these with open captions, the full text appears on the video, enabling them to be played with no sound and still get the message across. The costliest and most time consuming, these require video marketing skills such as scripting, lighting, shooting, editing, and transcribing to make them more effective.
When Would Digital Advertising be Used?
There is no end to the possibilities when it comes to digital advertising. If you combine the types of advertisements, the various sizes of display ads, and the ability to retarget past visitors, the answer will seem to be "when would you NOT use digital advertising". Of course, the obvious answer to when you would use this is that it "depends" on your overall digital marketing strategy and budget constraints.
Here are some key considerations as to when you should use digital advertising:
Time to get Leads – Although organic SEO (Search Engine Optimization) is a more cost-effective way in the long-term to increase leads, it can take up to six months to get found in the SERPs. That's where SEM (Search Engine Marketing) makes more sense because of how fast you can place an ad. You can essentially pay to be ranked at the top of the SERPs to start generating leads with paid search advertising within days, not months.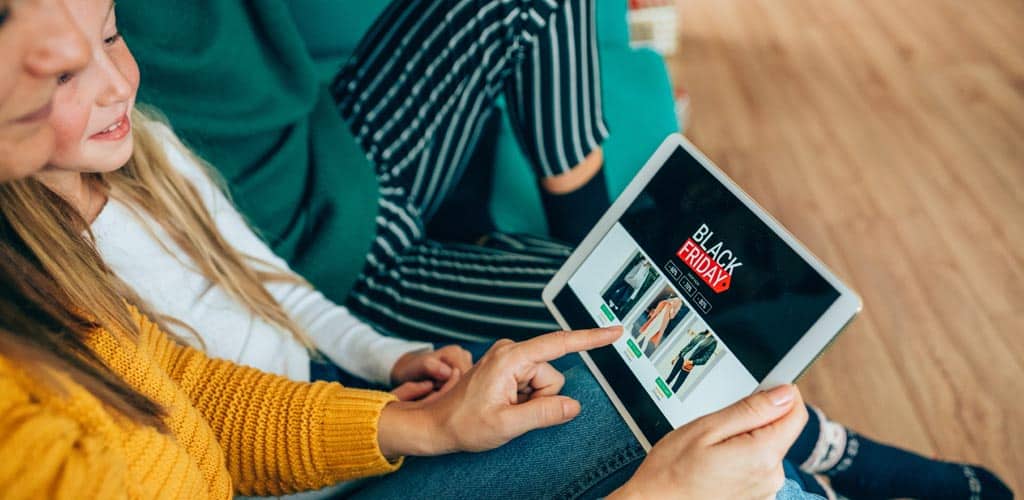 Audience Reach – Looking at the reach of organic SEO, as of November 2020, the top three SERPs (Google, Bing, and Yahoo) accounted for 97.29% of search engine market share in the US. If your small business website were to get found on them by prospects, that would represent a significant potential for website traffic. But you're not just missing out on the other 2.71% that may use smaller search engines, you're actually missing out on an entire ecosystem full of billions of prospects. That audience can be reached with paid ads on the Google Display Network (YouTube, Blogger, Gmail, and mobile apps) as well as with social media ads (Facebook Ads, Twitter Ads, Instagram Ads, Pinterest Ads, and LinkedIn Ads). Plus, there are opportunities for service-based businesses to get local advertising with Google Local Service Ads.

Crush your Competition – There is such a thing called "branded searches", where a user searches by entering the product or company name. Let's say you wanted to buy a fitness tracker as a gift, but you're not aware that a smartphone or smartwatch now has fitness tracking built-in. So, you search for "Fitbit", because you associate that to mean fitness tracker, even though it's the brand name. Consider how it would look on the SERPs if a search resulted in your company as the top position with a paid ad, then as the second position through organic ranking, and finally on the right side as the Google Business Profile (formerly Google My Business) map listing or Google Knowledge Panel. Who would think to even scroll down and look at the competition when you must be the best because there are three opportunities to click on your company! Even if your brand is not well known, you should pay for ad placement as it will take space away from your competitors and is relatively inexpensive since it's your brand.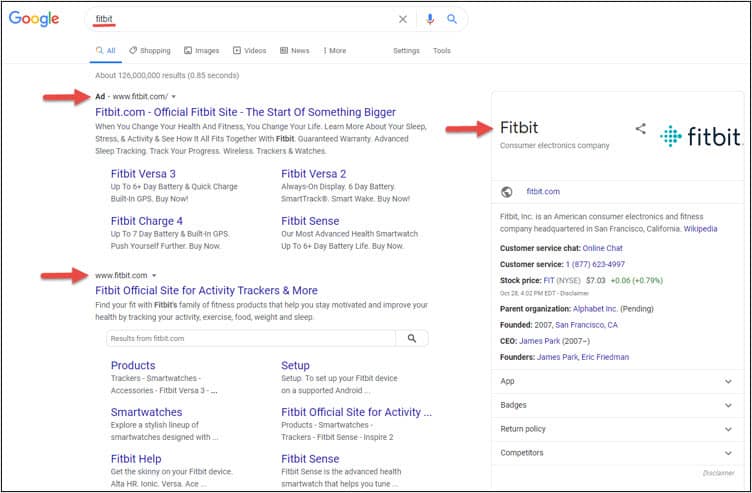 Promotions – As was mentioned earlier, you can get an ad approved in usually one business day, therefore paid search works well for ecommerce marketing. You can place ads to coincide with sales, such as to advertise a free shipping week, or generate revenue during common shopping events like Black Friday and Cyber Monday. You will need to make sure that your web design company updates your ecommerce website to match whatever you are advertising for the best customer experience. Once these events are done, you can simply pause the ad and they will be ready to reactivate the following year.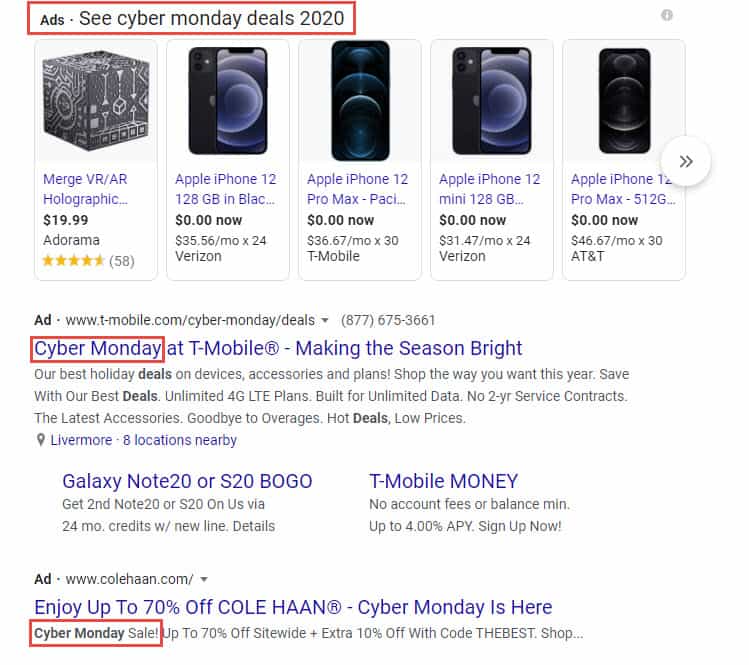 Who is Digital Advertising For?
Whether you're a one-person shop, a startup, a local small business, or a national chain, there are many advantages to using digital advertising. It's easy to understand why pay per click advertising works for businesses of any size because it levels the playing field. Imagine how both David and Goliath could equally appear at the top of the SERPs with a text ad about strength. Clearly, they each have different strengths, but none-the-less, each could pay $1.05 per click to describe how strong they are in 90-characters. To be fair, the ads would not be side-by-side, rather they would be stacked as the number one and number two result. The point is, no matter how small or large your business, paid search gives you an equal opportunity to compete.
The type of ads you create along with the duration of the ad placement should be guided by your advertising strategy and digital marketing budget. If you don't have a documented strategic plan, you may want to consider the following guidelines:
Customer Lifetime Value (CLTV) – Understanding the value of each customer helps you to define your maximum Customer Acquisition Cost (CAC). For example, if you sold a product that made $50 profit per sale, how much would you be willing to spend on Facebook Sponsored Ads to sell that product? Maybe you'd be comfortable spending as much as $25, leaving you with a $25 profit, and from there you could put together a paid search budget.
In-house Expertise – Do you or anyone on your team have experience with content creation, graphic design, or marketing videos? The answer may determine what type of ads you'll be limited to placing. Plus, you'll want to consider how much of your or staff time you can allocate to this process and whether you can manage the technicalities of the various platforms. Sure, it's easy to boost a social media post, but that will not get you the same results as learning Facebook Ads Manager, understanding custom audiences, installing the Facebook Pixel on your website, and knowing how to interpret the Facebook Ads Reporting data. If all this seems too much, you may want to consider outsourcing to a company like Terzetto Digital since we are a digital marketing agency that has all the skills necessary for search engine marketing.
Product or Service Business – You should consider if your merchandise or skill set can easily be sold in the limited space of an ad. Something new to the market that may not yet have reached mass awareness could be more difficult to promote. If this is the case, focus on the problem you are solving for the end user to determine if writing an ad from that perspective could work. Also be aware that certain ads are only available to products, such as Google Shopping Ads, while other ad types may only be available for local advertising of services, such as Google Local Service Ads.
How Much Does Digital Advertising Cost?
There are several factors to consider regarding the cost of paid search. These can be broken down into two main categories, where the first is the cost to manage the platform and the second is the actual fee the platform charges when that ad is clicked or viewed:
PPC Campaign Management:
Do It Yourself – While we never recommend a DIY approach, if you do go this direction you'll need to calculate your time to setup the accounts, research keywords, do competitor analysis, adjust the demographic filters to your target market, write the ad copy, design graphical banner ads, script and record video ads, create an optimized website landing page, learn the bidding system, and finally review the digital analytics to understand if your ad brought you any leads. Then you'll need to repeat this process monthly to ensure your ads are fresh and that you are not over-paying for unqualified traffic.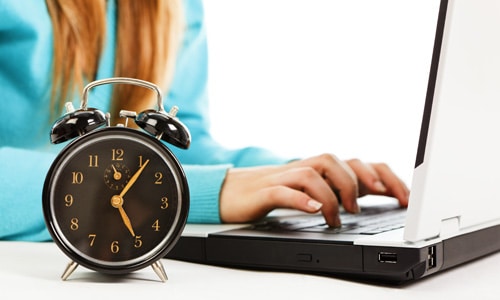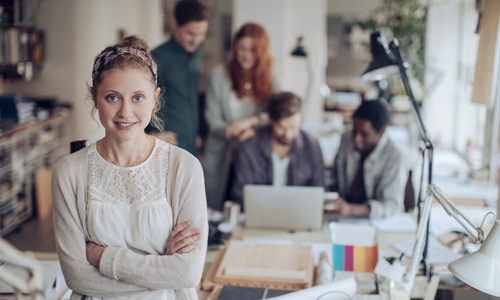 Hire a Digital Marketing Agency – There are many advantages to using a ppc agency like Terzetto Digital to handle all aspects of your PPC management. We'll create an advertising strategy and then execute the plan with our skilled team, such as content writing services, social media management, graphic design services, video marketing, and aggregate all the marketing analytics into our all-in-one analytics dashboard. This option saves you money with our conversion optimization process, so you pay less per click, plus you'll have more time to spend with all the new customers we'll bring you.
PPC Campaign Costs:
Cost Per Click (CPC) – The traditional fee structure for pay per click advertising is just like it sounds, you'll pay a fee each time your ad is clicked. The Cost Per Click (CPC) is determined by your PPC bid management, the type of ad (text-based, display based, or video-based), and the keywords. For example, if you wanted to budget a $500 spend on Google Ads to place a text-based ad on the first position of the Google Search Results Page, you may see a CPC of $2.16 if you are in the retail industry. As the ad campaign starts, each click on your ad will subtract $2.16 from your budget. Once you reach 231 clicks ($2.16 x 231 clicks = $498.96), your campaign will stop unless you increase your budget. The CPC in Google Ads across all industries is $2.41, with the low being $1.30 for Dining & Nightlife and a high of $6.35 for Law and Government.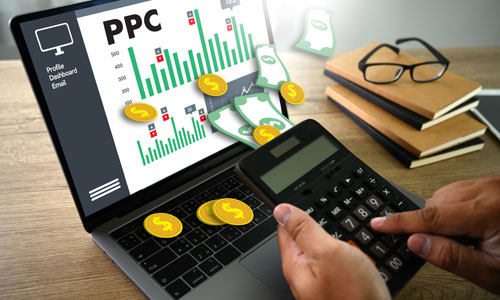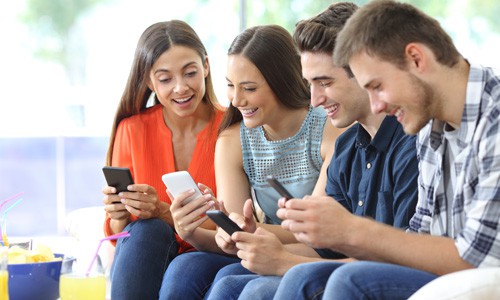 Cost per thousand (CPM) – Some platforms will charge you for ad impressions rather than clicks. This is called Cost per thousand (CPM), where the abbreviation CPM is "cost per mille", taken from the French word mille, meaning 1,000. The goal of this type of campaign is to get your ad in front of as many eyeballs as possible, where you'll pay for the impression regardless of whether they click on your ad or not. Let's say that you want to run a Facebook Retargeting Ad that is set to a Facebook Custom Audience of 5,000 of your best customers at a cost of $9.57 CPM. Each time a single customer sees your Facebook Ad, it's counted as one impression. If you were able to get that ad in front of all 5,000 customers, the total cost of the campaign would be $47.85 (5,000 / 1,000 = 5, then multiply by CPM, 5 x $9.57 = $47.85).
Other Costs – There are many other cost variables associated with paid advertising depending on the platform and your advertising strategy. For example, Google Ads has a Quality Score that impacts your costs, and with Facebook Ads you can set a specific Campaign Objective to determine costs, such as:

Conversions
Traffic
Post Engagement
Brand Awareness
Lead Generation
App Installs
Video Views
Reach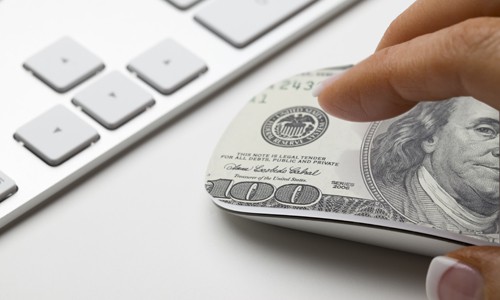 Are You Ready to Get Found on All the Search Engine and Social Media Platforms?
All Digital Marketing Plan Levels Include Digital Advertising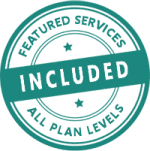 You'll Get Found With These Featured Services

Text Ads (Google Ads / Microsoft Advertising)
| Starter Plan | Growth Plan | Pro Plan |
| --- | --- | --- |
| | | |
Show up at the top of Google or Bing and only pay when someone clicks on your ad. We'll create these text ads with vibrant copy and ensure they click through to your best landing pages for success.

Social Media Ads
| Starter Plan | Growth Plan | Pro Plan |
| --- | --- | --- |
| | | |
Our focus is on organic reach, but we can also do Pay-Per-Click advertising on any of the social platforms to a specific target audience to improve the reach and get more engagement based on demographic data. This service requires additional fees.

Display Ads (Google Ads / Microsoft Advertising)
| Starter Plan | Growth Plan | Pro Plan |
| --- | --- | --- |
| | | |
While text ads are good, display ads are even better as people process images 60,000 times faster than text, plus they remember 80% of what they see compared to only 20% of what they read.

Facebook Custom Audiences
| Starter Plan | Growth Plan | Pro Plan |
| --- | --- | --- |
| | | |
Stay top-of-mind by leverage on customer interactions from your website or email marketing to target that same person with Facebook Ads. (Requires Marketing Automation on Growth or Pro)

Retargeting Ads
| Starter Plan | Growth Plan | Pro Plan |
| --- | --- | --- |
| | | |
You know that feeling of Deja vu when you keep seeing an ad for a company that you recently visited online? That's retargeting, by leveraging on who visited your site, we can display an ad to keep your company top-of-mind in the hope they will return and buy.

Gmail Sponsored Promotions
| Starter Plan | Growth Plan | Pro Plan |
| --- | --- | --- |
| | | |
With over 1.8 billion users worldwide, placing a Google Sponsored Ad gets you direct access to their inbox without ever knowing their email address! There are targeting options to make sure that the person seeing your ad is in your desired audience.

Google Local Service Ads (LSA)
| Starter Plan | Growth Plan | Pro Plan |
| --- | --- | --- |
| | | |
If you're a local home services provider, such as a plumber, electrician, roofer, plus over 30 other service categories, then this is for you. Your ads will only display on Google in your local service area and you only pay when a potential customer makes contact with you.

Google Shopping Ads
| Starter Plan | Growth Plan | Pro Plan |
| --- | --- | --- |
| | | |
The perfect way to get your products displayed at the top of Google for better eCommerce marketing. Stand out from your competition with quality product photography, great descriptions, and product reviews.

Google Ads Audit
| Starter Plan | Growth Plan | Pro Plan |
| --- | --- | --- |
| | | |
Save money and increase clicks with our in-depth analysis of your Google Ads account. We'll look at all aspects, from your ad copy and bidding strategy, to your quality score and landing pages to help you grow revenue.
Start with a free analysis of your digital marketing.