Why Vendor Accountability Is Extra Important When Outsourcing Digital Marketing
Maybe you've tried doing all your own digital marketing in the past or hired an employee to do some of it for your business. But as we enter 2022, one thing is crystal clear… times have changed. To grow your small business, you need to change too. Make this the year you grow faster by outsourcing digital marketing so you can focus more on your customers.
When you think of outsourcing, perhaps you think of it like hiring a subcontractor for a specific project, someone that comes in for a limited amount of time, performs their area of expertise, and then leaves. While this can be the case, you may also consider hiring a digital marketing agency as an extension of your in-house marketing team. Yes, this contracted group of people would come in for a specified amount of time to provide marketing expertise, but whether you renew their contract or ask them to leave comes down to their accountability. Let's look at how you can get results by outsourcing your digital marketing.
Do Not Be Afraid of Change.
Be Afraid of Not Changing.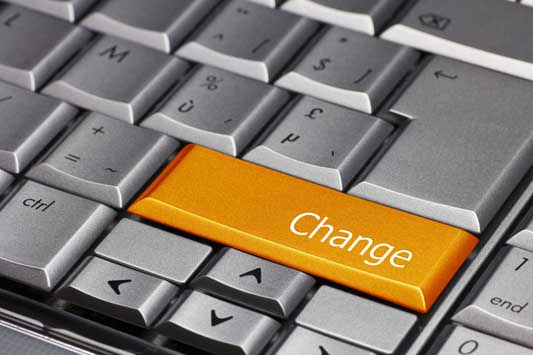 Disclaimer: TriValley Internet, Inc. DBA Terzetto Digital does not provide legal services or advice. The content on the Terzetto Digital website is for informational purposes only. It is not intended to substitute for advice from qualified legal counsel, nor is it to assist you or help you be compliant as you assume 100% responsibility in all legal matters.
How Vendor Accountability Builds Trust When Outsourcing Marketing
Money – 19% Can't afford to outsource
Knowledge – 7% Don't understand outsourcing
Preference – 19% Rather have employees do work
Trust – 12% Worried about confidentiality
Trust – 13% Quality of work would be sacrificed
Trust – 12% Prefer not to lose control of work
Trust – 18% Outsider won't do work correctly
Instead of waiting to build trust, jump into outsourced marketing by leveraging the power of vendor accountability. With this approach, you can hire a digital marketing consultant today and insist on working directly with them to get started. By setting mutual goals and reporting expectations from the beginning of the relationship, you're putting that subcontractor on notice that you are watching and expect them to perform as they stated in their sales pitch. You'll find that the ones who can't be trusted will probably decline your offer, instead opting to work with other businesses that never ask about reporting. Keep interviewing and you're sure to find that needle in a haystack, the marketing vendor who insists on digital analytics and meeting with the owners quarterly to review goals and progress. They have no fear of working with you because they are ethical and transparent, understanding that trust is earned by actions that prove they have your best interest at heart.
We have just touched on a couple of different models when it comes to outsourcing. Let's explore each of them in more detail:
Done For You (DFY) Outsourcing – as the name implies, hiring out in this manner allows you to delegate tasks that you don't need or want to do. You simply hire a subcontractor to do those tasks for you. Most small business owners have too much to do anyway, and this sounds easy, where do I sign up?
But wait; in the back of your mind you may be hearing all those vendor lack of trust issues like quality of work, confidentiality, and lack of control. Let's look at how hiring done for you services might turn out: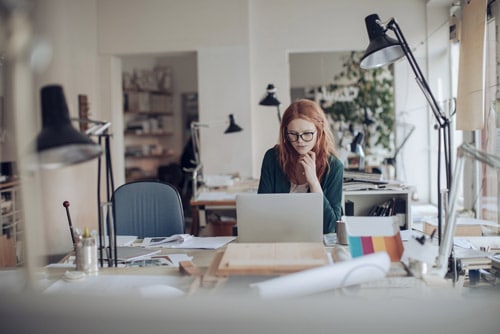 Accept that you will have less control over the results. Sure, you'll explain what you need the subcontractor to do and to some degree how you want it done. But you can't tell them when or how to do the work, otherwise they start to look like an employee.


Understand that while there are many talented subcontractors, they can never be you. As a small business owner, you possess skills that can't be taught. These are the traits that help make your business successful and attempting to delegate these would be a mistake.


Yes, you hired the subcontractor and thus you can fire them if they don't perform. But that should not be the reason you decide to go this direction. Shoddy work is not only a waste of your time, but it could also be a potential liability depending on what they did for your business.
Done With You (DWY) Outsourcing – this might sound confusing at first. How can it be outsourcing when the small business owner is asked to participate? The whole idea of delegating work is to give the entrepreneur more time, so how does working with a subcontractor accomplish this goal?
You can think of this as a combination of "Do It Yourself" (DIY) and "Done For You" (DFY). This gives you the power to control while still saving time. Let's look at how hiring done with you services might turn out: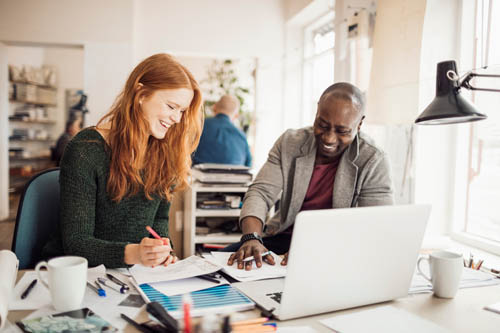 A team approach from day one offers you more control over results. Yes, you'll need to be aware of subcontractor verse employee rules, but the core of done with you services is vendor accountability. You're a team working towards a common goal with check points along the way.


Leverage on your industry knowledge to guide the process. Let the subcontractor do what they do best, but not in a vacuum. Your involvement is paramount to success as you inform the subcontractor on industry best practices, your competition, and future business trends.


Reviewing goals and progress quarterly means no surprises, allowing the subcontractor time to pivot and alter their approach if results are not as expected. This vendor accountability puts the focus on providing you with a return on your investment (ROI) verse money in their pocket.
How Outsourcing Gives Entrepreneurs Improved Time Management
Perhaps the best reason to outsource is the time that it can save you as a small business owner. It's been said that when you are an entrepreneur, you get to pick the 60 hours a week that you work. Maybe in your small business that number is higher or lower per week, but the fact is that time is finite, and you can only grow your business to a certain level by working more hours per week. There comes a point in business where you need to delegate, and that can either be through hiring employees or outsourcing.
Not all time is equal, and you might get better clarity on why outsourcing is beneficial by breaking time into two categories: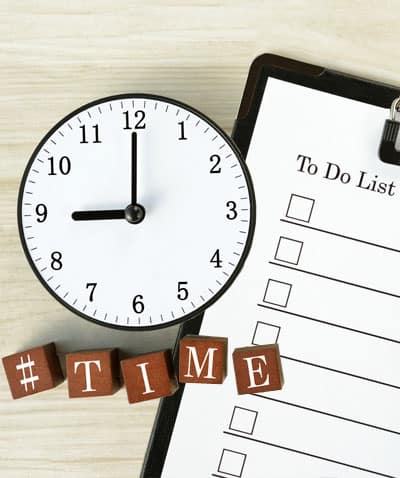 Time in the business – There is a significant difference between working in your business verse working on your business. The latter should be your goal and making yourself available for those high-level tasks that can't be outsourced or delegated can propel your growth. In a survey of hundreds of entrepreneurs, The Alternative Board asked owners how they would allocate extra working hours:
26% would spend the time on sales revenue growth
13% would spend the time on increasing marketing effectiveness
13% would spend the time on developing new products or services
10% would spend the time on developing strategic partnerships
9% would spend the time recruiting talented employees
Time outside the business – As an entrepreneur for over 25 years, I struggled in the early days to find that perfect work and family balance. It wasn't until I adopted outsourcing for the more sophisticated business tasks, such as bookkeeping, filing taxes, and human resources, that I felt more relaxed with my personal time commitments. I'm proud to say that I was able to attend all my children's school and sporting events, regardless of the time or the day of the week. Eliminating the angst about getting tasks done made me a better husband, father, and friend.
Maybe It's time to retire that Do it Yourself (DIY) attitude. Yes, entrepreneurs are a stubborn breed, which can be a good trait considering how difficult it is to succeed in business. But that attitude also feeds the need we have to do everything ourselves. Coupled with how easy it is to learn new tasks by watching YouTube videos or reading blogs, we entrepreneurs seem to turn DIY into a weakness rather than a strength.
How Outsourcing Marketing Can Really Reward Your Financial Management
Outsourcing gives you more control over your financial goals. If you are just starting your business, it allows you to get things done better and faster with less cost. For a startup, the benefits to outsourcing might look like this:
No need for a costly Human Resources Department
No benefits package to maintain (health insurance, 401(k), or vacations)
No tax liability as your business just reports subcontractor payments on a 1099
Less liability when deciding to terminate the subcontractor as compared to an employee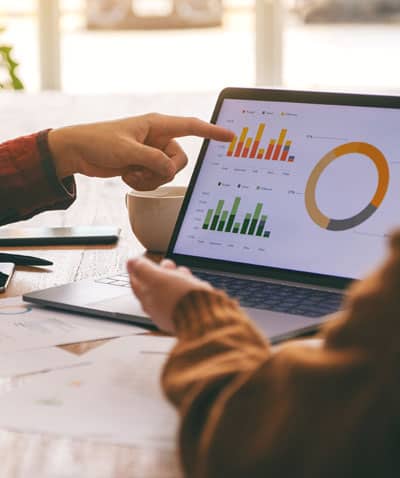 The picture changes a bit when we look at an ongoing business concern that already has employees and an office. Let's be clear. We never associate outsourcing with firing employees. Yes, sometimes that does happen, but it's not the intended result. The goal is to structure your company for sustained growth, and that is not always possible with the high cost of employees. Think of it this way, instead of taking an employee who you hired as a customer service person and asking them to do your social media posts "when they have time", you could simply hire out your social media marketing. The employee is happy as they didn't want to do the posting anyway, and you've now brought in an expert who can make sure each post brings in additional revenue to cover their costs. For an ongoing business, the benefits to outsourcing might look like this:
Less employee churn as you keep them doing the task you hired them to do
Lower cost as you can outsource for a fixed price rather than racking up employee hours
Better marketing results as you bring on an agency to provide digital marketing services
Increase customer satisfaction by focusing on the customer and leaving the marketing to others
How Outsourcing Marketing Is a Powerful Remote Work Tactic
Before Covid-19, working in the office was seen as normal whereas working from home (WFH) had a stigma, as if your business was so small you couldn't afford an office. But all that has changed now, and the standard has reversed, where most people prefer WFH. This does not diminish the human element of working together, rather it promotes less stress with no more commuting, and more flexibility to meet during non-standard working hours. The core concept behind outsourcing has always been remote work due to the many benefits: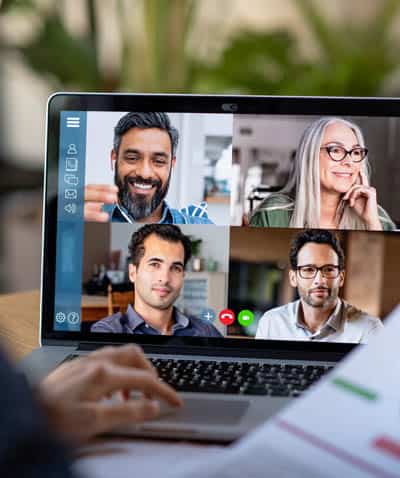 Less Tax Liability for Owner – there are too many tax liabilities involved with placing a subcontractor in an office. To the IRS, providing a subcontractor with a desk, computer, software, and telephone makes it look like you're treating them as an employee. Take it from me, converting a 1099 subcontractor to an employee is a nightmare for all parties. That doesn't mean you can't have a subcontractor come into your office for a meeting, just that they can't work in your office, so they should be remote and provide their own equipment to do the job.


Lower Overall Costs – when you outsource, the remote worker could be in the same city as your business, or halfway around the world. Assuming the skill sets are comparable to someone in the United States, this gives you flexibility to choose lower cost solutions by outsourcing overseas. You'll need to evaluate the cost savings of going overseas against costly factors like time zone differences and language barriers to determine if outsourcing in the US is less expensive on the balance, while being more productive, than outsourcing overseas.


Remote Working Tools – remote working relies heavily on Internet based software and other communications tools to ensure all parties are on the same page. As remote working is not a new concept, many of the tools available today have been used for over 20 years. Again, the advent of Covid-19 brought remote work into the mainstream spotlight, even changing a company named Zoom Video Communications into a verb. Now if I say I'll setup a "Zoom", the phrase implies we will do a remote video meeting using Zoom Video Communications software.
How Outsourcing Marketing Is the Best Way to Hire Seasoned Experts
It can be difficult to compare the skills of an outsourced digital marketing specialist to those of an employee. Many factors would need to be considered, such as education and work experience for a fair comparison. All things being equal, it's hard to imagine a single employee accomplishing all the tasks required to successfully perform digital marketing for small businesses. In fact, most digital marketing agencies employee a team of specialists to ensure successful marketing results. That said, let's look at the reasons why outsourcing to digital marketing firms makes more sense: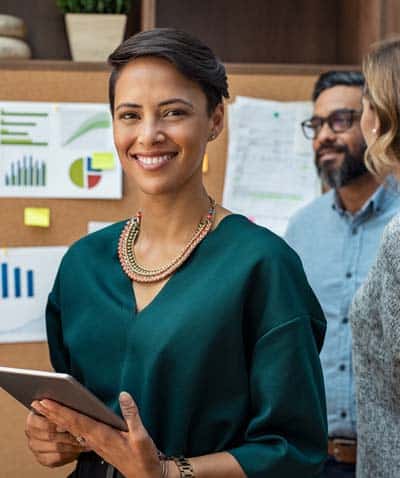 Practice makes perfect – in Malcolm Gladwell's 2008 book, Outliers, he states that "ten thousand hours is the magic number of greatness". This has become known as the 10,000-hour rule, meaning that given enough time practicing a skill, anyone can become an expert at it. This applies to everyone, including athletes, musicians, and a digital marketing expert. For a standard employee working 40 hours a week to become an expert, it would take almost 5 years.


No need for on-the-job training – it's typical for an outsourced agency to get started on day one without any training. Their years of experience not only give them the skill set necessary to get started, but they generally have a kick-off process to jump-start your marketing success.


Improves resource management – rather than juggling employees time between their regular tasks and marketing, bringing on an outsourced marketing team allows you to keep employees focused on customer facing tasks. Although you must be careful with how much you attempt to control a subcontractor from an IRS perspective, this doesn't mean you can't set project deadlines.
A Personal Story on the Failure of Done For You Outsourcing
After founding and operating several small businesses over the past 25 years, I have learned that to be successful requires empathy. To listen to the needs of a customer, to walk in their shoes, understanding the problem from their perspective and not mine. This has led me to adopt the concept of "eating your own dog food", meaning that at Terzetto Digital, we try to practice what we preach. This might range from using the same digital marketing services for our business that we offer clients, to applying our core company philosophies, like the power of outsourcing, when the need arises.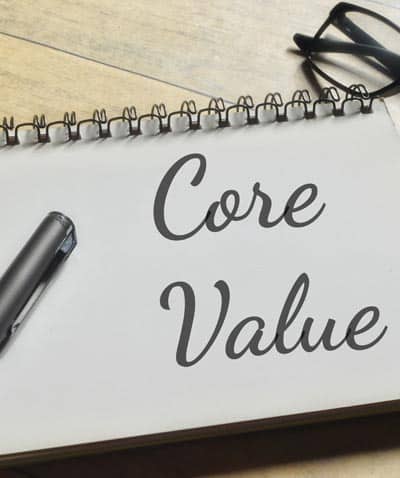 If you haven't already gathered, we are not a fan of "Done For You" outsourcing, rather, we believe in "Done With You" outsourcing. Unfortunately, not all businesses offer a done with you option, leaving little choice in deciding which outsourcing model is best for you. One such business I needed on a personal level was landscaping for my home. While gardening is clearly not the topic of this digital marketing discussion, I hope that this example of my struggles with done for you outsourcing will shed some light on why it is not the best outsourcing model.
Why I Chose Outsourcing for my Weekend Chores
I am not someone with a green thumb, but I've always taken on the task of maintaining our yard. Mowing the lawn, trimming the trees, and eradicating weeds is typically a Saturday chore for me, sometimes requiring a couple of hours and other times half the day depending on the season. I'd spend that time listening to marketing podcasts, so at least it felt somewhat productive, but in the back of my mind, I'd always thought "why am I not hiring a gardener to take care of this"?
The 2019-2020 winter season was particularly cold in the San Francisco Bay Area, with overnight temperatures below freezing for many weeks. This caused us to lose some of the plants around the yard, and while I'm decent at maintaining the gardening, I felt that replacing these plants was not in my wheelhouse. Finally, by the spring of 2020 I was ready to outsource! But the global pandemic had other plans for the world, and with no one coming over to our house for holidays or barbeques, we just left the dead plants lie in place.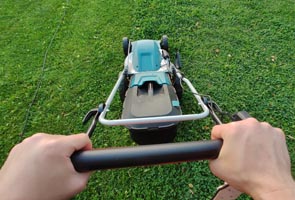 During the ensuing year, I had lots of time to ponder why it had taken me so long to decide on outsourcing. I didn't particularly enjoy gardening. Financially, I knew that I could trade those hours working in the yard for working on my business to earn enough to cover the costs of a gardener. And instead of those half days gardening during peak season, I could spend that extra time with my family. It came down to complacency. It was easier to just go mow the lawn every weekend and ignore the benefits of outsourcing, despite the clear gain outsourcing had to offer in terms of my personal lifestyle and financial gain for the business.
The Full-Service verse Specialized Outsourcing Conundrum
Fast forward to spring 2021 and our family was ready to start entertaining again! But first, we needed to hire a landscaper to get the garden in top shape. I had already decided to embrace outsourcing and planned to hire the gardener for the initial project and then keep them on for weekly maintenance. It made sense that they would do a better job upfront if they were also the team maintaining the project going forward. As we always support small businesses by shopping local, we started out by asking neighbors for recommendations on gardeners. We soon discovered there is a subtle difference in terminology that made the process rather complicated:
Landscape Architect – this is the person that draws up the plans, helping you decide where everything goes, from the lawn and plants to the sprinklers and walkways.


Landscape Contractor – this is the team that installs everything, referencing the plans drawn up by the Landscape Architect.


Maintenance Gardener – this is the team that maintains all the newly installed landscaping, doing regular weekly maintenance.
Wow, I was shocked to discover that I needed to work with three separate contractors to get this done. I attempted to shortcut the process, asking the Landscape Contractor to work from my notes and hand drawn layout, but they refused. I then interviewed several Maintenance Gardeners, all of whom said the initial project was too big, but they'd be happy to provide a quote to maintain it once the project was completed.
We wanted a full-service provider, one that had the expertise of all the disciplines to just get it done. We didn't want to hire, communicate, coordinate, and pay three separate vendors. Outsourcing was supposed to save me time, and now I was drowning in all the details that I had to keep track of. As is the case in some industries, there are specialists that only do one thing, and then there are all-in-one solutions. For example, if you want tires for your car, you can choose Discount Tire (aka America's Tire), which only does tires, or Les Schwab Tires, which does tires, brakes, alignments, shocks, and batteries. If all things were equal in terms of pricing and quality between the two tire shops, I would rather go to Les Schwab Tires as they bundle all necessary services, which is more convenient and seems safer knowing they are looking at my tires from a holistic perspective.
Anyway, back to my gardening project. As we walk our dog Milo several times a day, we took the opportunity to explore different streets in our neighborhood, noting which houses we liked in terms of their gardens. To our delight, we came upon a gardening service whose trucks we had seen for years, working on what looked to be a large project. After a brief conversation with one of the workers, we realized that we had finally found a combination Landscape Contractor/Maintenance Gardener!
My Done For You Outsourcing Experience
John from ABC Gardening Services (names and company have been changed, read on to find out why) immediately scored points for being on-time to our initial consultation. He was like a breath of fresh air, telling me all the things that I longed to hear since starting out on this quest to outsource:
Yes, they could do the initial installation and then the follow-up weekly maintenance
The project cost was yet to be determined, but the monthly maintenance fee was within budget
They offered online billing (this was a plus as I haven't written a check-in over 10 years)
A project manager would handle the initial job, then coordinate with the maintenance team
If I used a specific local nursery, I could buy the plants on their wholesale account, saving 20%
They preferred to communicate by email or text, which was a time saver for me too
So far, this was starting out to be a great outsourcing experience. After John had agreed to my hand-drawn plan, the wife and I headed to the local nursery to start picking out plants. Here, we hit our first hiccup, as the nursery said that John needed to be present for them to hold the plants and apply his discount. After several unanswered texts to John, I finally called him and got his brother, William, who said he would take care of it.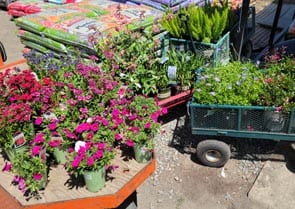 We spent hours picking the right plants, and yet the nursery said we'd have to pay full price because they never heard from ABC Gardening Services. I finally received a text back from John who said he couldn't make it to the nursery that day. Wait, I thought William said he would handle it? I immediately called John and gave him an earful about how poorly this was working out. He was able to convince the nursery to hold the plants and that he would pick them up later that day.
Our project installation day was set for a few days after the plant selection. The crew was supposed to arrive at 7 am to get started, but we never saw anyone until 11 am. When they arrived, it was John's brother William that showed up, asking where we had the plants. I said we didn't, and that John was supposed to pick them up from the nursery a few days ago. While William dealt with that issue, one of the crew asked me to walk him through the job. I said are you the project manager, and he said no, they didn't have one. So now I have a late crew with no plants and no project manager. This dream outsource was taking up a great deal of my time, but okay, it needs to get done so I walk through the job a second time to get the crew started.
The installation was completed several days later than promised, but at least it was done.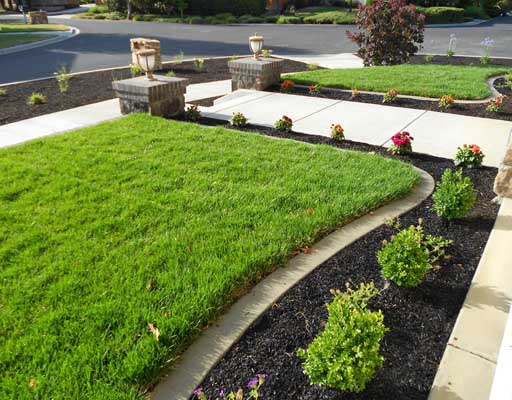 The quality of work seemed fine, and the maintenance crew was ready to start. Trouble was, no one told me what day of the week they would do the maintenance. As I'm relaxing in the backyard the following Saturday, I hear a lawnmower startup. You've got to be kidding me, why would I want service on a weekend when I'm using my backyard! A text to John, no response. I convince the crew to let me enjoy the day and to come back during the week. A few days go by, and I've not heard from anyone. Then I come home from the office on Tuesday to see that the lawn had been mowed, two of five trees trimmed, but the hedges were still out of control. This was not going very well, so I decided to write up a detailed email to John about my dissatisfaction, explaining what my expectations were moving forward. I got a call from William a few days later and he said they would do a better job.
Each Tuesday maintenance day came quickly, and each week I found a new issue:
The crew was mowing the lawn too low, and it was yellowing. Their solution – increase watering
After inquiring about hedges not being trimmed, I was told "it was not the right time of year"
Regarding tree trimming, they said I had to inform William what trees I wanted to be trimmed
A plant they had installed died as there was no drip irrigation, which John agreed to replace/fix.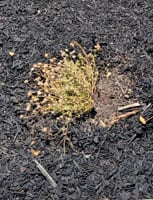 After looking at that dead plant in my front yard for weeks, I was clear they were not going to replace it. I had enough of this done for you outsourcing experiment… I fired ABC Gardening Service 60 days after hiring them. While I feel that I was patient and gave them many chances to correct their mistakes, they ultimately paid the price by losing an ongoing revenue source and being branded with a 2-star review on Google.
Why the Best Outsourcing Model is Done With You
There is a drastic difference between outsourcing to a person that says they will do all the work for you, only to have that not be true, and you end up being highly involved to save the project. I'd rather have heard up front that the subcontractor wanted/needed my help and that we'd work on the project as a team. Perhaps many of you think this is a subtle distinction, but it's not when you break down where things went wrong with my landscaping experience:
Outsourcing Expectations – I was told many things in the sales process that were just not true:
Online Billing – sending an invoice by email, which I could only pay by check, is not online billing
Project Manager – they didn't have one, so I took on that role, which wasted my time
Outsourcing Communication – my goal with a single solution was to limit my communication:
Email / Texting – the communication was a joke, and most problems stemmed from that
Responsibility – an email meant for William went to John, but John didn't respond or forward
Outsourcing Mistakes – we all make mistakes, but not taking ownership to correct them is disastrous:
Broken Promises – don't say you'll fix something and then never show up
My Knowledge – they ignored my knowledge when I knew my lawn yellowed if cut too low
My best advice to you is to run from anyone that says they will do all the work for you. A pure Done For You service is a mistake waiting to happen. Look for a reliable outsourcing partner that understands why a Done With You team approach is the best outsourcing model.